Vehicle lifts elevate cars to ease access for the different purposes. These include easing maintenance and repairs, as well as maximizing parking and efficiently utilizing storage spaces. Most are used in garages and workshops, with the majority of the said establishments preferring a heavy truck lift to perform any heavy duty lifting jobs.
Despite the auto lifts being a favorite for professional automotive establishments, they have fast become affordable and useful even in home garages.
The choice of heavy-duty lifts for a car industry player largely depend on the lifts intended use. The reason being that some work best for maintenance purposes, with others being better for optimal space utilization and parking garages. Before purchasing a heavy duty truck lift, consider the following:
3 things to know about heavy duty lifts and the car industry
1.How will the lift be used
If your intention is storage, then a full-service garage lift would not be a necessity. In the case of small regular repairs, a small scissor car lift works well enough. You can also opt to get a low profile auto lift. For thorough repairs, two or four post lifts will suffice as they allow undercarriage access. Storage lifts are specially built so it is advisable you communicate the intended use for you to get the best lift.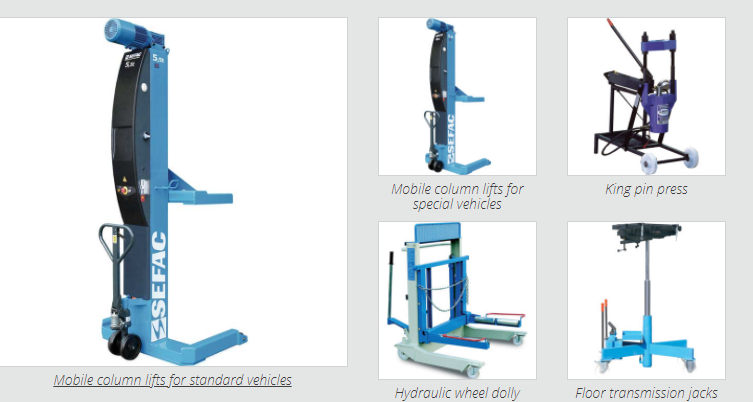 2. The weight of Vehicles to be lifted
Depending on the vehicles in your garage, you can get anything from a light duty lift which can hold up weights between 6,000 and 12,000 pounds to a heavy-duty truck lift. The truck lifts are specially made and include column lift systems that can hold weights between 18,000 and 100,000 pounds.
3. Quality assurance and equipment certification
The worst mistake one can make with heavy-duty lifts is buying one that is not quality tested or certified. Accidents resulting heavy duty lift weaknesses can be fatal, especially when the lifts are used for undercarriage maintenance and repair services. Most manufacturers have their own quality and testing processes. You can, however, look out for ALI (Automotive Lift Institute) or ISO9001 certification.