Start-ups are always like planting small saplings! The better you provide it with all its necessities, the stronger it grows. With the consumerism phase on a rise recently, the idea of start-ups has spread its wings widely all over the world. Almost every aspiring person today yearns to start a business (rather than work under anyone else's leadership) and strives to grow it. 
But not all start-ups grow into full-fledged profit making business. There are only a few examples (like say Amazon or Facebook) where someone started as a start-up and raised around trillions in a short period of time.  But that doesn't mean you should be discouraged! It's just proper planning and accurate decisions at appropriate times which is obligatory to make a business succeed. You just couldn't be an expert in handling everything from the roots to the fruits of a business. Thus, it's wise to hire some professional help for some of the departments of your business, while you concentrate better on creativity and progressive planning. 
 Areas Where Professional Services Work the Best!
A start-up has lots of agendas attached to it, and therefore various departments to look after. When you are still new to this concept, it's always advisable to go for expert services and suggestions to get you steer better. Let's read about the services you could hire that would help you in the long run.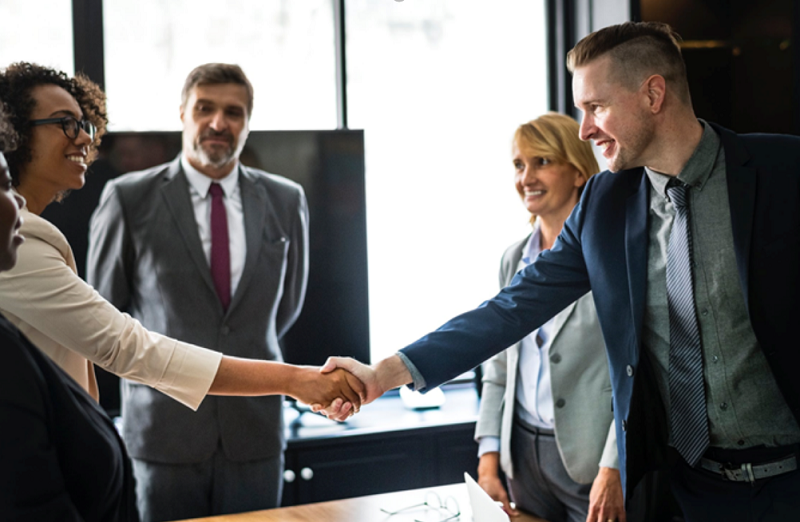 1. Payroll outsourcing
Hiring a Payroll Service Company like DH Payroll is indispensable for every startup. They have got an expertise of 25 years in the field of managing your payroll accurately along with all kinds of related legal documents. These payroll outsourcing services take over the essential job of tracking, calculating and later paying your employees on the desired time period. This aspect of your business is an integral part of your growth, as your employees are the basis of your budding business. If they aren't paid properly and regularly, your firm is going to get affected and wouldn't thrive for long. And if you plan to do it all on your own, and try to calculate, pay and then record it all legally, you are going to lose some precious time of yours. This time you could have otherwise dedicated to other important aspects of your new business. 
2.

Marketing service

Marketing can be a time consuming and complex affair. It demands a considerable knowledge about the tactics to gain lots of consumer attention, and constantly keeping a track of the ongoing trends. Not all can afford so much of time to stay regularly on track of these things. Neither a common business owner has the experience of the same. That's when a need to hire an expert marketing agency arises. They reach your designated target audience through their planned advertising strategies. And they also know how to promote your brand or services on social media channels and get lots of followers and spread the word about your products/ services better. For a growing business, a well-versed marketing always does the trick. 
3.

Security services

Since you have a full-fledged working office now, keeping it secured and safe is your prime duty. There may be important contracts, significant papers, signed cheques, lots of cash and so much more prime documents in your office. You couldn't be guarding them all day long. Neither are you going to keep track of who enters (or leaves as a matter of fact) your office premises! For the same, you need to hire a professional security service. They not only guard your place against burglars and thieves, but also help to keep track of the time the employees enter and exit the work area. 
4. Cleaning services
Your new office would be beaming with the fresh look; you may also feel the smell of fresh paint everywhere. But it's important to keep the place as fresh and clean for years now! For this, you need to hire a professional commercial cleaning service. They'll help you maintain your new office and continue keeping it looking as fresh as it is now for years to come. They would consider all the essential hygiene issues that need attention and thus create a healthier, hygienic workplace which would ultimately get you a better working ambience and healthy employees too. 
These are some of the services without which your start-up couldn't run better and gear up for the future competition and progress. It's always wiser to get some help from the experts in all these matters than spend double the time making mistakes in the above fields and then rectifying those!