Ideally you should hire a professional photographer to snap business photos – but that may not always be an option when you're on a tight budget, or if you need a particular photo quickly. In a pinch you could definitely snap business photos of your own, so long as you know how to make sure they look great.
While it does take time and experience to pick up photography and hone the skills involved, there are a few easy tips that you can use that should yield immediate results:
Use the rule of thirds
The rule of thirds is one of the easiest composition techniques and it will let you snap business photos that have a better aesthetic. To use it just enable the 'grid' feature on your camera, then line up the subject and other elements using the lines and intersection points.
By using the rule of thirds the subject should be positioned off-center which will make it look less mundane. Additionally the other elements will be spaced out more if you used the gridlines to align them as well.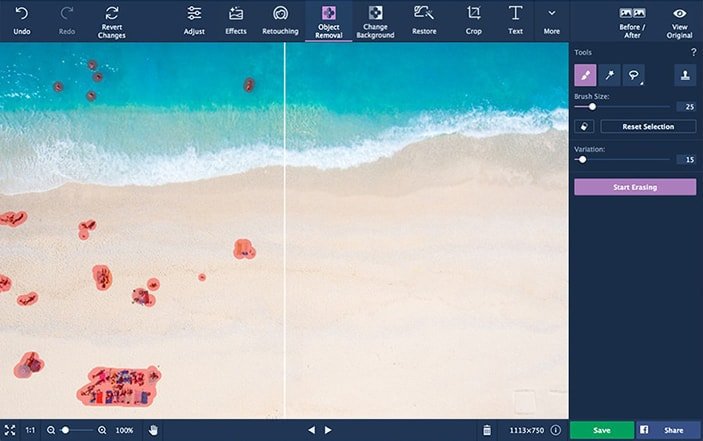 Get close and fill the frame
For single subject or product photography another easy way to snap visually-interesting photos is to get really close and fill the frame with the subject. Being that close will reveal details that wouldn't be visible otherwise, while making sure that the viewers focus is entirely on the subject.
When you use this technique always get physically closer and don't use the digital zoom. Generally the digital zoom will affect the image quality, and so it is best to avoid it unless absolutely necessary.
Keep the camera steady, tap, then shoot
Before you snap your photo make sure your camera is completely steady, then tap the subject on the display or half-press the shutter to lock the focus, and only then snap the photo. Getting into this routine is important to ensure that your business photos are look sharp and their definition is perfect.
Some cameras may have different ways to lock the focus, so you may need to look up your camera and its settings.
Try a different light
The lighting that you snap your photos in will affect their quality and appearance – but it can be tricky to find light that is just right. Ideally you will want the light to be soft and diffused so that it spreads evenly over the subject.
If you find that your business photos have too many hard shadows, look grainy, or appear washed out – try snapping photos someplace where the light may be different.
While these tips will help you to snap better photos, having an editor to touch them up is a good idea as well. For example you could try Mac Photo Editor from Movavi.
Although these tips won't transform you into a professional photographer overnight, they should help you snap impressive business photos in a pinch. With a bit of practice you will be able to improve your photos by leaps and bounds.