Operating a grocery store is no easy task. They are complicated businesses with several working parts, from the different departments and specialized needs of the employees to the competition from the online marketplace. Since everyone needs to eat, grocery stores remain necessary.  
How do you operate a grocery store successfully in today's constantly changing marketplace?  
1. Connect on a local level
There are several ways to do this. One is to sell products made and grown by local merchants and farmers. Anyone can buy big national products online, but you can develop a niche market for special localized products. You can also become a recognizable participant in your community by sponsoring sports teams, school events, and charity organizations. Learn about your community by being loyal to it and your community will return the loyalty by frequently shopping at your grocery store.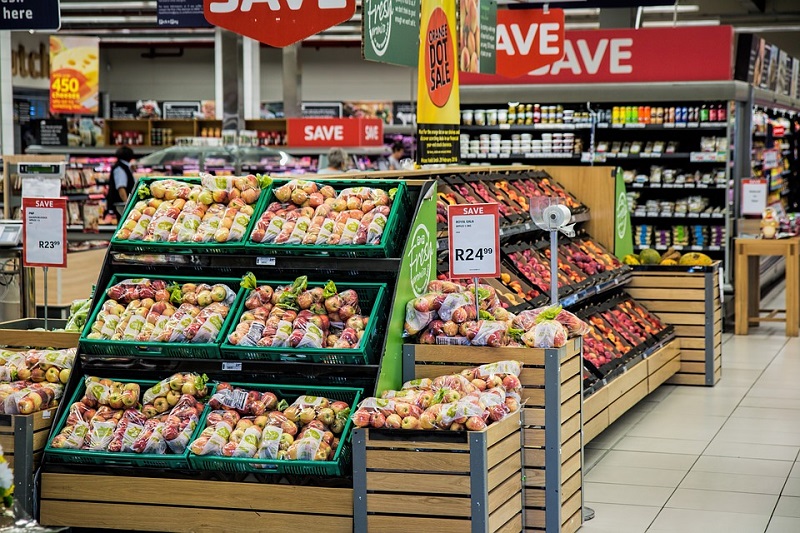 2. Update your displays
When you design your grocery store, make it yours with displays that are modern and attractive. There is no reason that your grocery store has to look like all the rest. You can save money and add to the bottom line by investing in used grocery store shelves rather than buying expensive brand new ones. Visit grocery stores in other areas and notice what you really like so you can emulate it in your store. If you are going for a local angle, be sure to display local items in prominent spaces so shoppers can easily find those items.  
3. Personalize your service
Successful grocery stores provide top-notch service, even if they need to use technology along the way. Separate your store from the big box grocery stores by getting to know your customers and your employees. They will all develop loyalty to you if you treat them well and listen to their concerns. For example, if your customers like to choose the thickness of their sliced meat, then it is important that you can meet their needs with a deli expert who can slice meet at different thicknesses. If customers can't get that from your store, they will go elsewhere.  
4. Provide an experience
Younger generations are looking for experiences instead of things. What does this mean for grocery stores? It means that grocery stores need to offer more than just food. Maybe it means your grocery store needs to offer lessons on how to cook the fresh, local produce that is in season this week? Maybe your grocery store needs a coffee bar? Maybe your grocery store needs to have someone around who can talk about local craft beers and speciality wines? Offering a related experience gives shoppers a good reason to walk in the doors rather than just clicking on their apps to buy their groceries.  
5. Watch your inventory
It is easy for grocery stores to carry too much inventory and too little inventory. Getting it right is a challenge, so it is vital that you pay close attention to inventory data. Find software that lets you track what sells and what doesn't. No store wants to be known for running out of the popular items and you certainly do not want to lose money on items that rot before they're bought.