Closing a business is like saying good-bye to a friend. If you've had your business for a long period of time, you have most likely nurtured the relationship and ending it can be painful. Fortunately, the steps to close a business have been well established, so business owners simply have to follow a checklist and not think too much about what is happening.   
 As the saying goes, when a door closes, a window opens, so after closing a business, you can always start a new one. These are the steps to follow when you close a business, then decide to open another one.  
1. Have the business valued
Before you can do anything with the business, you need to know what it is worth. Someone might want to buy it from you or you might need to have a value to pay off the debts. While you are valuing the business for tax purposes, figure out exactly what you owe and what is owed to you. Don't forget to have an expert get involved in appraising your equipment along with the other assets in your business.  
2. Negotiate, liquidate, and pay
As you are getting ready to pay the people you owe, pause so you can take time to negotiate those debts. Some debts are negotiable and you do not know which ones are until you try. Then, liquidate the assets you have so you have cash to pay back the debts.  
3. Get right with your taxes
When you are closing a business and potentially opening another one, the last thing you want is a tax lien. So, work with an accountant to set your taxes right at the federal, state, and local levels.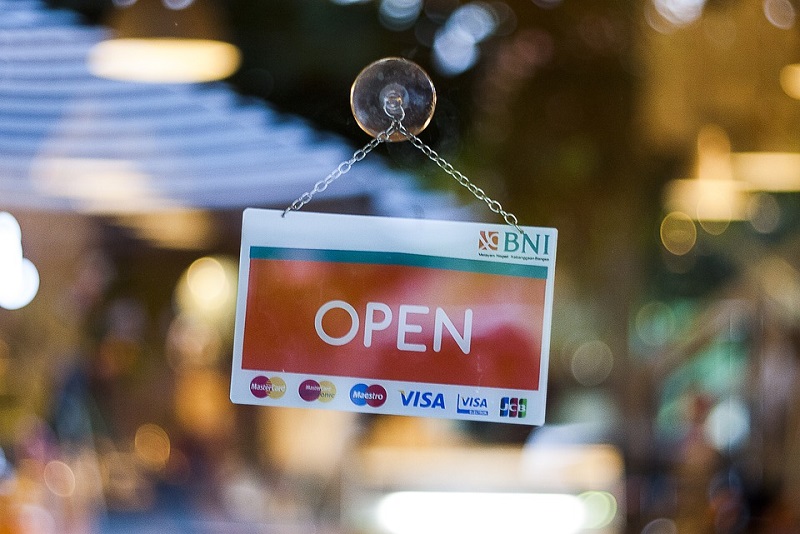 4. Close the shop
The final step in closing the business is to actually close the shop. You will need to file the proper papers with all of the government agencies involved in your business. This will include state authorities and possibly licensing agencies, too. Close bank accounts and anything else that is financially connected to your business.  
5. Prepare a business plan
When you are ready to get started on a new business, the first step is to write a business plan. Even though you have already opened a business, a new business should be kept completely separate. So, the steps you take to build it will need to be unique.  
Your business plan should include ideas for marketing as well as how the business will be funded. Include your ideas for acquiring employees and customers. If you are looking for funding from a bank, you will need to present your business plan and answer questions about it. Don't forget to investigate the equipment that your business will need to succeed.  
6. Open the shop
After tweaking your business plan, conducting ample research for your business idea, and securing funding and a location for it, open it up. You already know that you can be successful as an entrepreneur, so why not do it again.