Productivity is inextricably linked to profitability and if you are going to give your business the best chance of enjoying a healthy bottom line figure it makes sense to find ways of boosting productivity to the max.
Here is a look at some innovative and interesting ways to get the production line rolling at maximum productivity levels, including why it pays to engage employees in the review process, and how a maintenance program can be a really positive factor in your quest for greater efficiency.
Make the most of technology
One of the key aspects of your manufacturing process that you should consider targeting is whether you can make use of improvements in technology so that you can operate at maximum efficiency.
To get started with your review your first task is likely to be a thorough review of your existing workflow where you can identify potential changes that you can make to how you work.
Automation in manufacturing has made a transformational difference to many businesses and you won't want to be left behind if there are some modern solutions that you can invest in.
You can use automation to help increase efficiency in the workplace and reduce the prospect of human error. Used in the right way, technology can increase the speed of your output without compromising on quality.
You can browse Dynatect.com, for example, to get an idea of how you might be able to improve safety and increase machine uptime.
Review your software options
As well as looking at your options for upgrading your equipment to take advantage of technological improvements another thing to review is whether you need to update your software at the same time.
The sort of improvements to your business that you might be able to enjoy with a software reboot includes the prospect of being able to get a greater level of control over scheduling tasks, inventory control, and workflow monitoring.
Waste is damaging to profits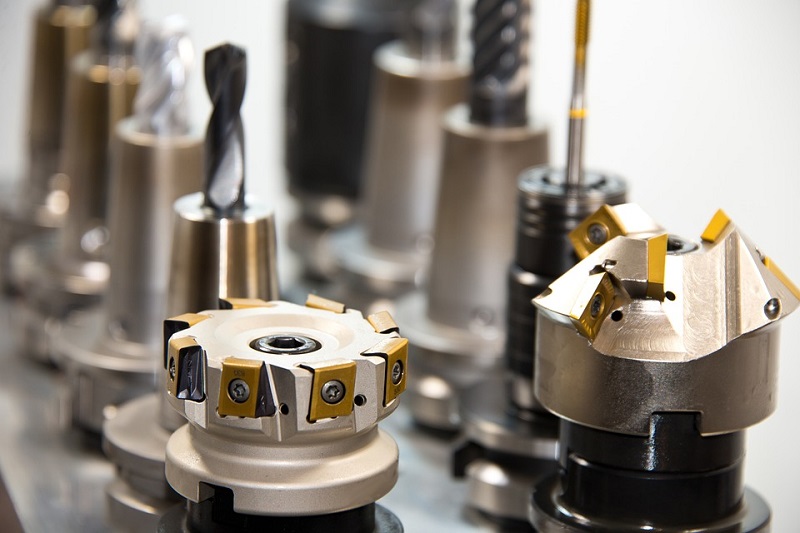 A good mindset to adopt is to take the view that waste is a drain on your ability to achieve any improvements in your manufacturing process.
It would be a great idea to commit to targeting waste identification and work out ways to eliminate wasteful practices and become more streamlined as a result.
Conduct a thorough root and branch review of your existing practices and make a list of potential improvements that you can introduce.
You should find the activity of identifying ways of eliminating waste is extremely helpful in guiding you toward some exciting process-improvement ideas that you can put into practice.
Your employees can be the eyes and ears of your business
Don't miss a great opportunity to boost productivity and manufacturing output by engaging your employees in the quest for continual improvement.
Training staff to identify weaknesses in the existing process and encouraging them to offer suggestions for improvements based on their daily first-hand experiences should give you access to a wealth of viable ideas, some of which you might end up putting into practice.
Empowering your employees to think like this is a real no-brainer for your business and when they feel able and welcome to put forward suggestions you should find that many will be more than willing to proffer some valuable insights.
Be prepared to invest in maintenance
Any period of downtime is detrimental to your business and will harm your production performance targets.
A good way of combatting this negative issue is to look at ways to invest in a maintenance program that will keep your machines running for as many hours as possible each week.
It is not hard to spot a direct link between how much each period of downtime impacts on your profit figures. Setting aside a realistic budget that you can use for investing in effective preventative measures should pay dividends and open up the path to improved productivity levels.
If you do find that certain items of machinery seem to be more troublesome than others it is worth investigating the root cause of why you experience so many issues in this particular area rather than simply blaming the machinery itself.
It could actually be the process rather than the tools that are buckling under the strain, so approach persistent issues with an open mind.
Make the most of the space available
It should be remembered that the design and layout of your manufacturing operation will often prove fundamental to how efficient you can be, and your investment in technology won't be truly rewarded if you are operating in a workspace that is not making full use of the space available.
It stands to reason that if your employees are spending too long moving from one area of the workspace to another it is going to have a direct impact on efficiency.
Look at ways of arranging your manufacturing layout in such a way that you are able to create the smoothest workflow process possible with the space available.
Improve the picking process
Another potential area for efficiency improvement that is often overlooked is the materials picking process.
Strong organizational skills with your materials and parts will directly affect how well you perform overall with your manufacturing output.
It is entirely possible that various materials and components will be stored at strategic points along the manufacturing chain of events and if you can find a way of maximizing the efficiency of picking these parts it is going to improve production speeds as well.
If you don't apply your energy to improving this aspect of your business you could find that you are experiencing delays in production while everyone waits for these items to arrive.
Another positive point to consider regarding improvements to the picking process is the fact that better organization will also help you identify shortages of materials more easily, which will help avoid unnecessary downtime periods.
If you can use some of these pointers to improve productivity and efficiency shareholders and customers will most likely appreciate your efforts.