When it comes to development, there is one question that many developers have, which is, "What is Agile training?"
Most software developers know Agile is merely a way of changing the manner their developers think to boost project performance and communication. Agile training is the way a system or thinking is introduced to the developers. This training can look different depending on the team. The idea behind the training is simple, but implementation can be challenging. Here are three tips to assist with that.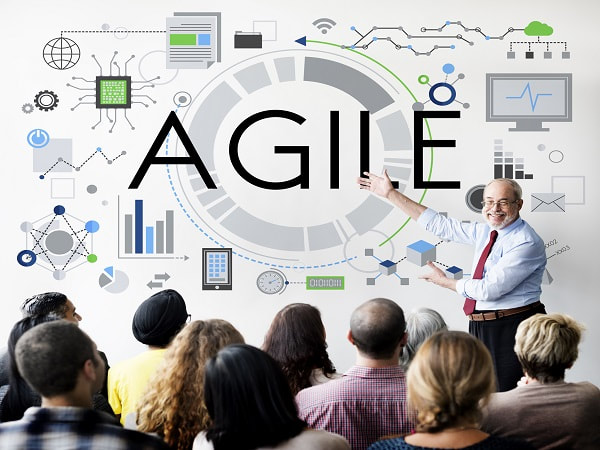 Hire a Professional
The easiest way to be sure developers implement agile properly would be to hire a professional to teach you. They'll be there to answer when your developers, too, ask, "What is Agile training?"  Agile training can happen in person at your office or remotely. Though it would be more sensible to have a trainer in person when implementing something this new to your team. The trainer will also facilitate the training, rather than lecture. This means hands-on learning that will have your team implementing agile as soon as possible. Though it is a lot easier to pay someone who is experienced in Agile training, than to struggle on one's own, it is still possible to attempt to train your developers yourself. However, if you choose to do this on your own, you'll want to pay attention to the next two points. 
Align Early
Get your entire team in the same room at the same time to hear the same information. Everyone needs to be on the same page starting from day one. The easiest way to fail with Agile is a lack of communication and confusion. Eliminate both by meeting early and often and with the entire team. Anyone who will be using agile needs to be present, and everyone should be asking questions. If you've hired a professional, this is when they would jump in to answer these questions and facilitate the training. If you're on your own, then you would be answering the questions and leading the charge. Be thoroughly prepared for whatever questions may come your way and have a solid plan in place. You must be the one who is most familiar with the program, so study up! 
Be Open
Introducing a new system is always challenging, so be open to receiving feedback. Your team is your team for a reason—you value their input. Don't shut them out now that you've decided to launch this new system. You'll need them more than ever. Plus, they are the people who are going to be using agile, so their ideas especially matter. And you never know, you may decide to tweak some things that help your projects run more efficiently because of it. So, listen more than you speak and consider all of the feedback you are given. 
Deciding to implement Agile with your developers is a brilliant move. It won't be easy, but if you consider hiring someone to train you all and if you communicate openly, you and your team will be just fine. Now, just be prepared for all of your projects to run smoothly and successfully with this new system. Soon you'll be wondering why you waited all this while to give it a try. Your developers will probably be thinking the same thing.