This is a contribution by Kate Ashton.
When it comes to the complexity of the demands which modern times have for us, if we want to succeed we must keep the pace or otherwise we will perish. Not only for one thing in particular but everything there is a certain level of dedication when it comes to commitment to what you do.
Merchants, for example, are required to provide services for their customers such as buying online, browsing item online and shipping to all corners of the Earth.
The main problem which every merchant has is enabling that online buying of the goods they provide. There are many ways for you to make that possible for your customers, and the most favorite way is via PayPal.
Also, not only PayPal is a valid payment gateway, and you can consider trying some of the others that are also available and here are some examples of them.
Skrill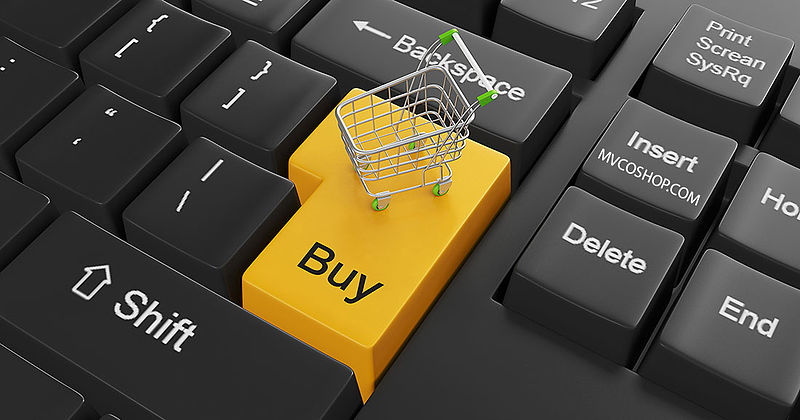 Skrill is a global online bank, and it's easy to use. Your customer can just create an account with e-mail and password, and that's it, they can immediately receive funds on that account.
If you want to withdraw funds or even buy something you must have one of their debit cards, and one is easily obtained, and all you need to do is to file a simple request. Merchants can use this payment gateway to accept payments from their customers.
Google Wallet
Google wallet is one of the peer-to-peer payment services, and it enables you to receive and send money without any fee. It's simple as that, and there are more and more users every day because of this no fee policy. Of course, your account on Google Wallet must be linked with one of your bank accounts so you can transfer money first to Google Wallet, then to anywhere else you want.
There is also a Google Wallet physical card which can be obtained, but that card does not act as a debit card, you will have to link that card to a bank account as well. This is one of the payment gateways that is used by any business which wants to receive payments via the internet.
Payoneer
Another alternative to PayPal, which is also one of the favorite payment gateways for those who are doing some, freelancing, is Payoneer. One with the best grades when it comes to alternative high-risk payment reviews.
The fees are a little higher than usual, but it's worth every penny. Not only for paying, but when it comes to receiving funds as well, this is one of the payment gateways that many businesses prefer.
Payza
One of the e-commerce services which enables you to transfer money and pay for anything via the Internet. This payment gateway was previously known as AlertPay. It acts as a Google Wallet.
Therefore, it can be considered as a real bank account when Skrill and Payoneer can. You can receive funds, and when you link it with the existing debit card, you can withdraw any amount of money you want that is available. Thus being said, you can imagine why it is a viable option for a merchant to have a payment gateway for Payza.
Authoratize.net
One of many payment gateways, which enable a certain merchant or any other type of business to receive online payments, is Authoratize.net.
You can quickly set up an account and then inform yourself on what further steps you have to make to enable your customers to pay on your website with their money and active accounts.
One of the most popular ways for online paying and receiving payments, and you should consider trying their services.
Amazon Payments
There is an alternative when it comes to online businesses and selling your goods. You can easily use Amazon.com to sell anything you like, and that website provides their payment gateway which is known as "Amazon Payments."
You can just simply link that Amazon accounts to your bank account, and transfer all the money you collected from selling anything on Amazon.com. Since Amazon is famous and has a certain reputation when it comes to online purchasing and selling, it is strongly advised to try this alternative.
Stripe
Stripe is a new Irish company that can provide payment gateways for any merchant. You can trust their services since there are only positive reviews when it comes to their services.
Just set up an account with them, and you will be introduced to what steps you need to make to set up that payment gateway.
Selz
This is another free online store which can be used by anyone and you can sell almost anything on it. Since it's becoming more and more famous, if you're interested in selling online, then you should set up an account here.
You will be able to receive payments via their website, and then link that account to your bank account and debit card. Therefore, you will be able to withdraw money from your account.
In the end
You must inform yourself about the payment gateway system because you wouldn't want for your customers to get conned and their money was stolen.
You can be sure that each of these alternatives to PayPal is a good one due to many satisfied users.
This is a contribution by Kate Ashton.