Starting a business is already challenging enough. On top of that, if you can't secure the premises, the losses can be terrifying. Enough to put a burden on your finances. Plus, the time consumed to recover the damages can further impact your business. Undoubtedly, business security tops the list of priorities.  
In fact, it is more vital for high-risk businesses, such as pharmacies, medical facilities, and other retail companies. Such companies are prone to opportunistic criminal minds. If you go by reports, crime in Philadelphia is up by double-digit percentages. You will be shocked to know that retail theft is by 59%.  
In such a case, can you leave your business hanging to those standard locks that criminals can easily break into? Well! Let me clear one thing, rekeying or replacing often would turn out to be an expensive affair. If you are still not satisfied with the reason, here're some more reasons why your business requires a high-security door lock system.  
They Cut Down The Risk of Breaking or Vandalization
The designs used to make high-security locks make it difficult for burglars to pick. This is because such door systems use durable material that can easily withstand strong measures used by criminals. Also, the locks used in these security doors have telescopic pins that make it daunting for thieves who try to enter the premises using drills. Plus, the steel rods make it even more challenging for anyone to enter.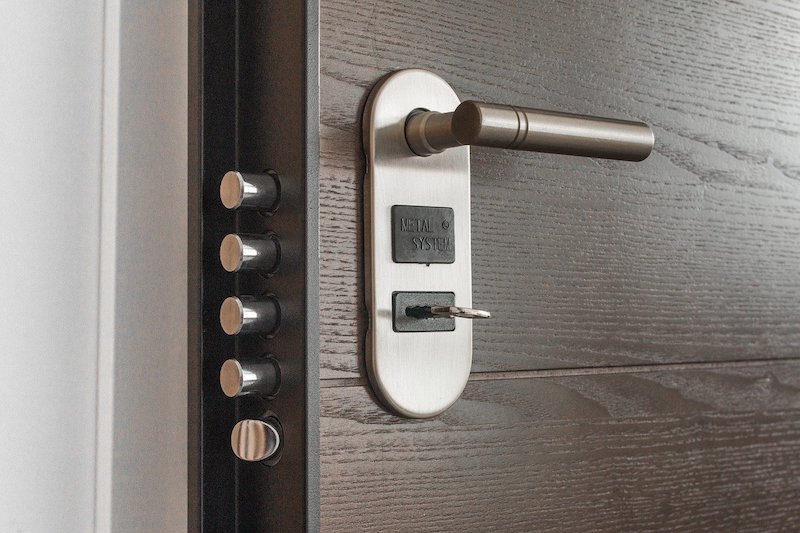 They are Highly Customizable
If you are worried that the system would be rigid and won't gel in with your business needs or requirements, you are highly mistaken. You can customize the security system as per your business needs. If you have multiple locations, you can ask locksmith in Philadelphia to modify the security door system so that it remains the same for every site. In short, you will get what you need. There is nothing like there is a set template, and you have to follow that only.  
They Can't be Copied 
If you think you can't give keys to any of your employees because of trust issues, worry no more! Duplicating keys of these doors require special machines. Hence, no one can run to local key shops to make copies. Therefore, you don't have to worry about those sleepless nights anymore.  
You can also go for a cloud-based system to track keys. That way, you can quickly locate who's using the key and the most important factor, "WHEN." Other than these benefits that we already mentioned above that such high-security door systems are cost-effective in the long run. Since they are difficult to pick, you won't require to issue any more resources related to thefts. It goes without saying that it can be financially crippling.  
Wrapping up
As we already brushed the importance of using high-security locks, it is evident that these systems enhance your business premises' overall security. It is especially vital when you live in a crime-prone area like Philadelphia, where the crime rate is rising.  
You can also go for some safety programs to establish policies that can further support administrators to reduce the risk of security breaches and further increase the security of your business.