In the last century, it was normal and convenient to start and end your professional life in a single company. Being born, professionally speaking, in the same company and investing your longest life span (40-50 years) in that unique reality and professional environment is no longer very popular due to changing circumstances in various industries, sectors, and companies.
The New Norm
In this 21st century that we live in, there has been a substantial change in this regard. The labor market and the environment have changed, and it is increasingly common for professionals to have to face changes and transitional processes throughout their career, inside or outside the same company, by y own decision due to restructuring and reorganization, purchase or sale of companies, new management teams, takeover bids, etc. These may be circumstances beyond your control.
The Professional Career Coach
You can undertake a process of change or transition alone, or you can count on a professional career coach specializing in this matter who will undoubtedly help you to achieve your career objectives with greater guarantees of success. A professional career coach is aware of these changes that may occur and will know exactly how to guide you in the process of landing a career that you will enjoy. There are certain steps that your career coach will tell you to do.
Most career coaches will help you work with a development perspective in two phases. The first phase encompasses a specific objective to carry out a good exploration of the professional and personal terrain. The second phase involves the objective for a total deployment of your skills, experience, and education. This is a stage where you will be challenged to reach your greatest potential. Let us take a look at both phases.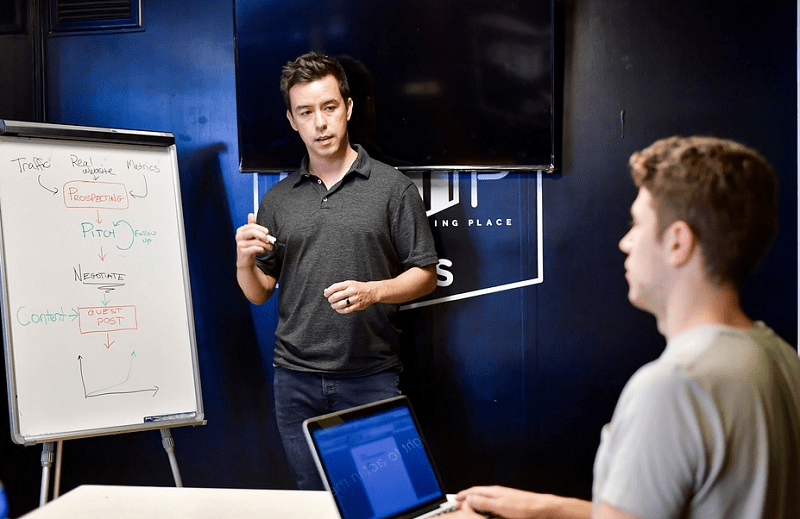 The First Phase
The first stage is a phase of diagnosis and greater self-knowledge in which the career coach will work on the approach. This includes retro-projective analysis, needs analysis, and SWOT analysis. As you have more professional experiences and you experiment with your environment, you get to know yourself better. This includes what you like and what you don't like, what qualities you have, and what are your limitations, among other things. The career coach will help you with an exhaustive analysis of the environment and the market to which you want to address and very importantly, what are your needs that in many cases are buried under layers of " what I have to do …" instead of "what I want to do…".
The Second Phase
The second phase is an action phase in which you work and elaborate your action plan with your coach. This involves what you are going to do, what actions you will take, what are the possible obstacles you will encounter, and what are facilitators that you can rely on. Later on in the process, you and the coach will follow up on that action plan and redefine deadlines, and actions, if required.
Conclusion
Ultimately, a professional career coach has the tools that will help you redefine your specific career. And let's not forget that the redefinition of the career must be aligned with your needs and above all, with your personal skills, experience, and qualities. There is a method to how you can transition to a new career, and you could need help to make the changes and adjustments. For more career coaching information, visit https://www.reoconsulting.org/.