Small businesses are expected to be advantageous when seeking an edge in their digital marketing strategy. The right solution can help leads turn into sales conversations that will lead to added revenue for the business.  
The more leads generated, the more prosperous your business will be, and with the right solution, you can have a live staff capturing your leads while you focus on building your business, not working in your business. Enabling your sales funnel to operate without your involvement means you'll sleep better at night and maybe even take a much-needed vacation!  
Simultaneously, you may be curious if another solution is the answer. Small businesses need to remain focused and constantly chasing the latest marketing tricks and tools will not lead to long-term scalable or sustainable growth. 
An important question to consider when implementing a chat solution for your small business is, "Will chat really boost my digital marketing results?" 
The short answer is: Yes. Absolutely, having a chat solution available to your leads will boost your marketing ROI without creating disruptions in your existing workflows. Let's analyze further how this works.  
Chat's Impact on Increasing Lead Conversions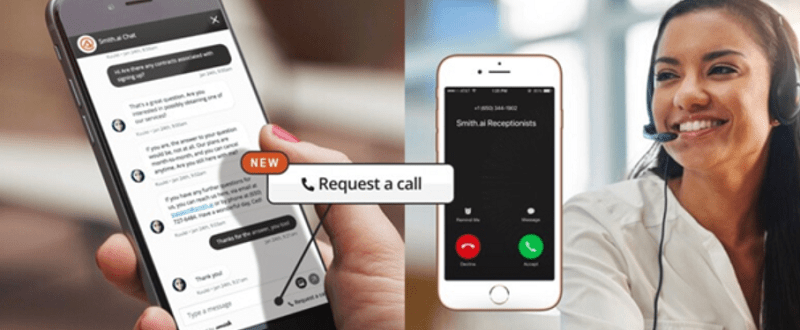 Converting More Traffic
The most important factor in digital marketing is conversions, not traffic. Your natural instinct is to think everything on your website is great, but you simply need more traffic. This is not true. Traffic is a commodity. You can find traffic from various channels but how you implement your conversion strategy is what matters most.  
The main purpose of generating traffic is to convert leads. Live chat, powered by human agents on-duty 24 hours a day, 7 days a week helps small businesses improve their conversions. Web chat is designed to help small businesses increase their lead-to-client conversion rates efficiently with features like:   
A 

programmable database of robust "Q&As" for immediate responses to frequently asked questions

 
Responding promptly to SMS and Facebook messages to quickly engage with inbound leads

 

Fully customized lead qualification and intake to better identify relevant new potential clients

 

CRM integrations to enable seamless pass-through of captured lead information 

 

Appointment scheduling with calendar integration to follow-up with qualified leads 

 
Another key feature used to help convert traffic is programming your live chat account to screen web visitors through a series of questions with an option for an immediate callback with leads that have been qualified. This "chat to call" feature will prompt an instant notification to your team's Slack or Microsoft Teams channels with the web visitor's name, phone number, and a link to the chat conversation so you can review it before making the call.  
These features work together to allow small business owners and operators to remain concentrated on productive work uninterrupted without missing any leads.  
Maximize Sales Opportunities with Chat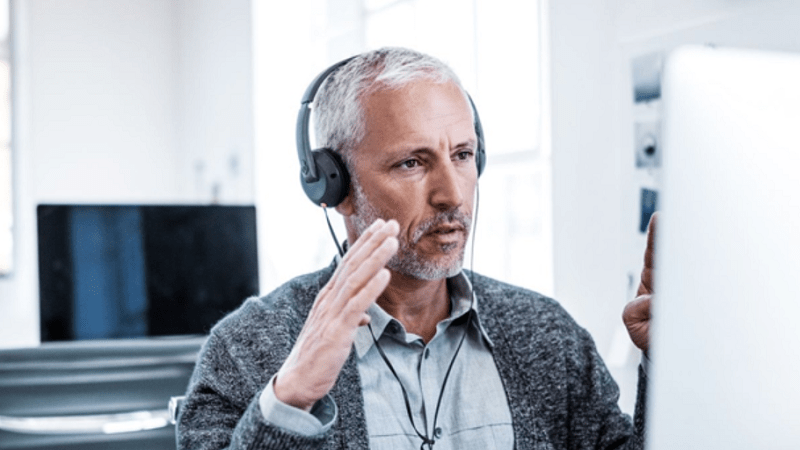 Converting leads is only part of the equation and does not directly lead to revenue. Businesses also have to have a system for turning leads into sales. Live chat helps small businesses here too because your AI-enabled chatbot will qualify leads on your behalf with a fully customizable playbook to respond to common queries. Businesses can leverage chat funnel metrics to optimize performance and improve their chatbot to better qualify leads. 
Qualification is essential for small businesses because you don't want your sales development teams to waste time on leads that you already know would be bad fits as clients. And for small businesses, wasted time leads to lost revenue. When you can handle the initial qualification upfront, you are able to be much more specific in offering solutions as the prospect moves further down the sales funnel. 
Using Chat to Craft Lead-Friendly Responses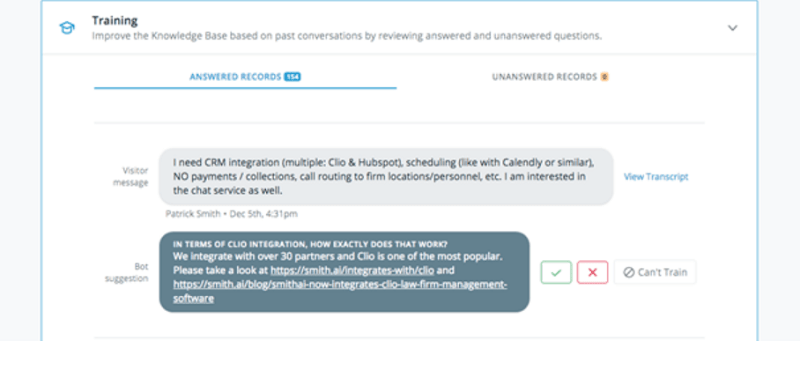 The less obvious, but vital benefit of chat for small businesses is you are able to dig deeper into the pain and concerns of your leads. By offering them an option to directly message you through chat via web, SMS, and Facebook, your business can find out a lot more about what they are looking for and what they have in mind. 
By learning what your leads ask for most, you can improve messaging and speak directly to the challenges of your leads. 
Many businesses can use their chat function as a starting point for building out FAQs since they find patterns in the questions asked. 
The intelligence that comes from your web chat solution is far superior to what information you can get from a static form on your website. 
Overall, the difference is crucial for small businesses, and implementing a chat solution can be extremely simple and improve your marketing ROI from day one.  
Start chatting with your leads today! 
Author Bio
Samir Sampat is a Marketing and Events Associate with Smith.ai. Smith.ai's 24/7 virtual receptionists and live chat agents capture and convert leads by phone, website chat, texts, and Facebook. You can follow Smith.ai on Twitter, Facebook, LinkedIn, and Youtube.