There is nothing to be cautious about when it comes to cloud-based automation. Most users get apprehensive about its usage and functionality, but it's quite easy and straightforward to incorporate cloud-computing in the business irrespective of its size and turnover.  
Cloud automation is the latest trend in technology that aids in the growth of your business. 
Backing up data at regular intervals, defining common configuration items, and auto-provision of virtual servers are the few operations that are efficiently dealt with by cloud-based automation. It minimizes the manual effort and focuses more on streamlining business operations.  
If you have a small enterprise and need to start operating efficiently, then here are the five reasons to invest in cloud system automation. 
Enhanced Accuracy in Operations
Human labor often comes with some limitations. If there is no induction training imparted among the employees, then there will be errors occurring in data management. This is a huge drawback associated with manual management of work.  
Automation in the cloud significantly reduces errors and enhances accuracy and consistency in business operations. With such convenient technology at hand, you will have a proliferating business and almost no chances of missing out on essential computing steps.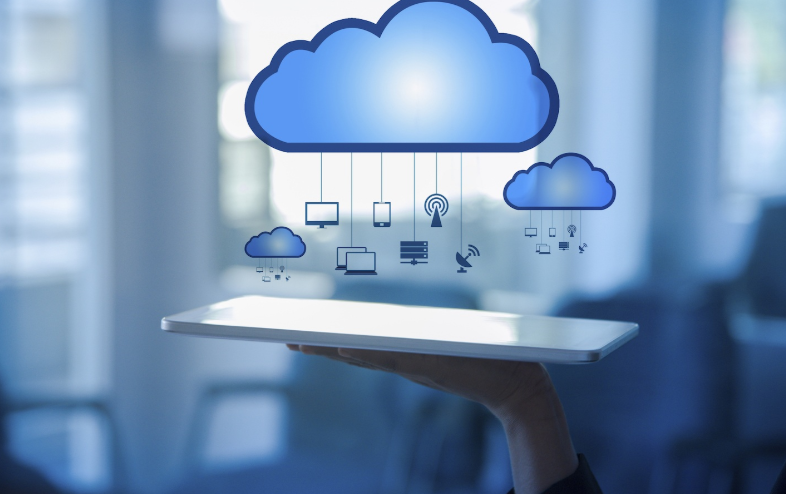 Streamlines the Workflow
No matter the scale and size of your business, if you're dealing with a merger and acquisition process, then the business operation must not be affected. Cloud automation successfully provides version control for workflows and streamlines business strategies. 
Once the systems are automated, there will be a reduction in the running costs. Additionally, the time consumption will be dramatically reduced, leading to workflow efficiency. The automation takes care of monotonous tasks so that the employees can focus their attention on revenue-generating core operations. 
Meets the Expanding Needs
The process of automation does not require deployments based on physical infrastructure on site. It directly helps in establishing a business presence in new and remote locations. Once your business expands, you can quickly scale up the system and meet the standards of your operations. It's the best alternative to an on-premise solution.  
There will not be an overload of bills, extra cooling costs, or unwanted upgrades. The automation vendors will patch, or update the system automatically, and there will be no unnecessary bills. Once the system upgrade takes place, all your business needs, processes, and regulations will be met as per your requirement. 
Aids in Quick Decision-making
When you have an upgraded system integrated with the automated cloud servers, you can manage your assets easily. There will be clear visibility of where the operations are low and where overhauling is required.  
With such easy access to floor-plan resources, you can increase or decrease the flow of operations with ease. That's the advantage of having an automated system in your enterprise. Additionally, it's the best reason to invest in automation. 
Cost-effectiveness is Guaranteed
According to Nucleus Research, organizations that deploy cloud-based services spend less than 40% on consulting services and 25% less on personnel support services. This is because cloud automation requires less development and testing resources.  
Additionally, the vendors provide application support and maintenance services at a minimal cost. So, if you integrate this module in your organization for a longer duration, you will significantly incur less cost. This will indirectly increase the cost-effectiveness and enhance your operations. 
All these factors contribute to making a better investment in cloud automation services that will provide security, stability, and scalability to help your organization proliferate.