With the holiday season fast approaching, many business owners are wondering how they can stand out from the crowd and impress their clients over the coming months. Not only is this time great for solidifying current relationships, but it's also ideal for expanding your network. 
It's important that you make a good impression, but how exactly do you do that? The following ideas are a great way to help your business shine: 
Find the Easy Way to Their Hearts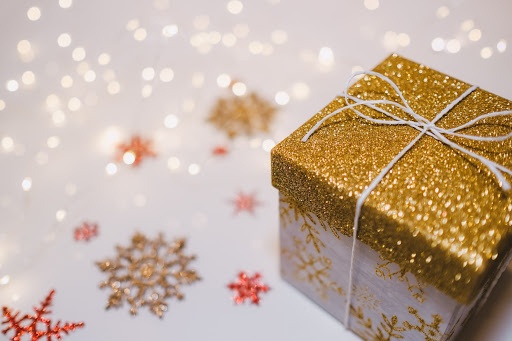 Photo: freestocks/Unsplash
A great way to impress your clients this holiday season is by sending them something tasty. Gourmet Christmas hampers are perfect for sending out to clients as they're easy crowd-pleasers that keep things classy and professional while still showing your clients that you care. There are plenty of options to suit all dietary requirements, and elements such as alcohol are completely optional, so there's sure to be a hamper suitable for even your fussiest clients. 
Host a Function
If you're looking to really impress, and it's appropriate for your industry, hosting a function is the perfect way to strengthen client relationships and leave a positive impression. The best part is, you don't need to have your own office to be able to pull this one off. 
Simply hire a nice venue or if you're looking for a more formal event, look at making use of a serviced office. Far cheaper than traditional offices, serviced offices are a great way to have a prestigious address, without all the baggage that comes with an office in the CBD. They also make the perfect location for formal presentations, fancy meetings, and holiday get-togethers.
Send Corporate Gifts 
Another simple option that maintains professionalism is to send corporate gifts. Generally branded with your company's information, this type of gift is great for clients with whom you'd like to build a closer professional relationship. You also get plenty of bonus points here as corporate gifts and promotional products offer free flow-on marketing to anyone with whom your clients interact. The beauty of corporate gifts is that they come in styles to suit all industries and niches, so you're bound to find something truly special for each client. 
Offer Comprehensive End-of-Year Reports
Although businesses tend to conform more to the financial year rather than the calendar one, you may be surprised to learn how impressed many clients are when they receive a comprehensive end-of-year report. 
Just as our corporate spending often ramps up over the EOFY period, personal spending generally peaks during the holiday season. By letting your clients know how much they've spent with you, what you've made for them, and what their overall results and projections are, you can help them feel more secure in their budget. In turn, this will help make the holiday period less stressful for them. 
You also get a nice little bonus here because you get to remind them of how useful you are to their operations. This will go a long way towards solidifying your position with their company. 
The holiday season can be a stressful time for business owners, so anything you can do to spread a little cheer or make life a bit easier will be greatly appreciated. These ideas are a great place to start, but remember that your approach should be tailored to each relationship. Not only will this personal attention be the most impressive thing you can give your clients this holiday season, but it will also help you lock in your connection for the coming year. Merry Christmas!