Customer engagement software is designed to help businesses when it comes to customer interaction, service, and communication across different channels. Basically, customer engagement signifies the extent of the relationship that customers have with an organization or a brand – it's the emotional connection between a business and their consumers. This connection is advantageous because an engaged customer will buy more of the services and products associated with the brand.
To boost your company's customer engagement, you need certain business solutions like a customer engagement software. Whether you're operating in the real estate sector and are looking for a real estate CRM software or are a small business owner, customer-centric software can cover aspects related to social media, self-service, marketing personalization, and so on. Rich with features, customer engagement software enables businesses to handle the whole client journey from the first interaction to after-service support.
If you're looking for the best customer engagement software for your business, there are a number of options you can choose from. Depending on what type of business you're running or how complex your needs are, there's always a customer engagement program you can rely on. All you have to do is keep the following aspects in mind when choosing one:
Pricing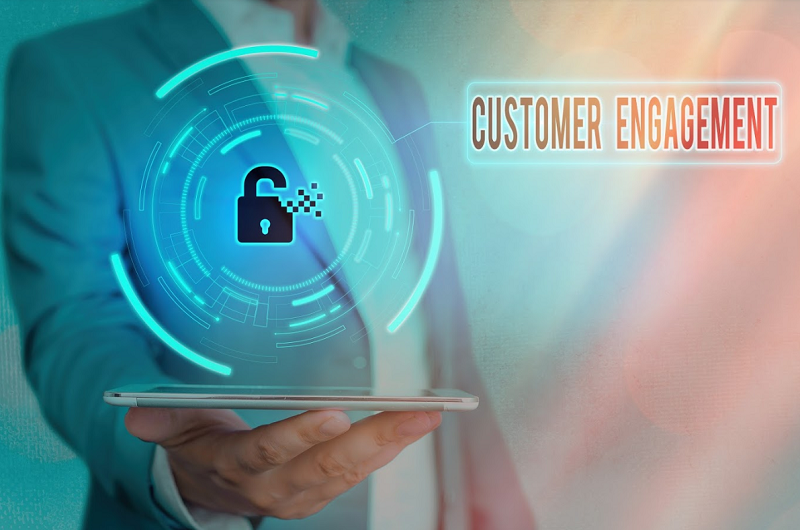 The prices of customer engagement software may vary from one provider to another. Regardless of your budget, never settle for customer engagement software that's being offered at cheaper prices. Choose the one that is made with quality features in mind and comes with a reasonable price tag. It's also important to pick the software that's affordable and meets your needs at the same time.
Ease Of Integration With Your Existing Systems
When shopping around for the best customer engagement software for your business, choose the software that offers simple and quick integration capabilities with some of your existing platforms. The best customer engagement software integrates with marketing systems easily and can work well with your customer support services and business development platforms.
Your chosen software should also sync with your business software infrastructure and applications to help you provide a better customer experience. To ensure adaptability, your software should serve various aspects of your business such as customer service, sales, and marketing.
Business Needs
At present, there are lots of customer engagement software that you can find in the market. To avoid any costly mistake, always keep your business needs at the top of your mind. You should be clear on what tasks or business processes you would like the software to work on. For instance, do you prefer to use it for customer service functions? Or do you want to take advantage of certain features to resolve customer service issues?
So, before you start comparing every customer engagement software available, make sure to determine your business needs as this will help you to make a wise decision. If you're still confused, it's always best to ask for suggestions or recommendations from experts or other business owners who you know are already using the said software.
Customization And Flexibility
Another factor to consider when choosing the best customer engagement software is customization and flexibility. Your chosen software must be flexible and should be easily customizable to improve your company's overall customer experience. It should also adapt seamlessly to your existing processes and systems to deliver the intended result.
The customer engagement software you pick must also offer extensive customization features. These can let your users maximize the software's potential and allow them to boost their productivity level while engaging with customers effectively.
Business Size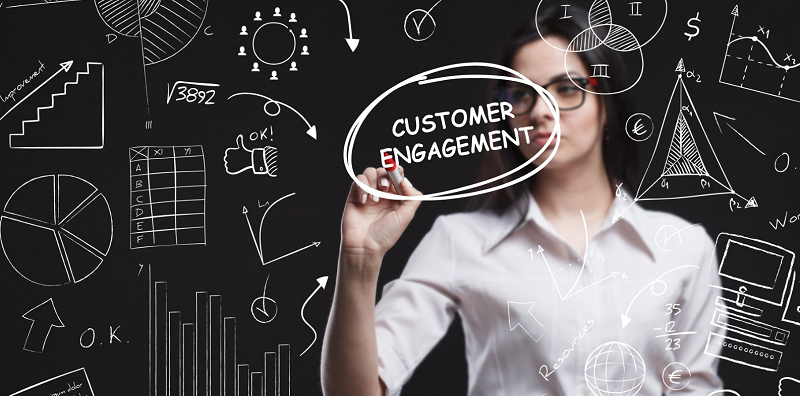 There is a variety of customer engagement software that can be customized for big businesses while some can be used by businesses of any size. This is the reason why you should keep your business size in mind when choosing the best software for your business.
For you to understand the significance of your business size when choosing the best software, think of your email marketing software. There are tools that are suited for small businesses only and if you're running a big company, you need a more advanced software that is equipped with complete features and functionalities.
So, depending on your business size, check first if your chosen customer engagement software can cater to your requirements. Remember that what is made for small businesses isn't always suitable for big companies with more elaborate needs.
Real-Time Reporting Capabilities
Another feature to check when choosing the best customer engagement software is its real-time reporting capability. This feature isn't just a staple in customer engagement solutions, but also in other cloud-based software programs.
It's crucial for your software to have a real-time reporting capability as it allows you to generate reports at any time. The system may give you some useful insights and can help both management and employees to make better business decisions.
Accessibility For Remote And Mobile Users
When choosing the best software for your business, an essential factor to consider is the software's capability to provide remote and mobile access. Some employees tend to be extra productive when they're allowed to do their job at their own pace and in a more comfortable environment outside your office.
If you want to boost your employee's productivity level, choosing customer engagement software that is accessible for remote and mobile users may come in handy. This would allow your teams to operate better while being able to access the tools they need at their disposal.
Campaign Management Solution
The best customer engagement software should be paired with a good campaign management solution for you to get the best possible results. With this feature, your software can integrate your communication and customer interaction efforts with all of your marketing campaigns in a consistent manner.
There is a reason why customer engagement must be incorporated into campaign management. Whether you're in the process of testing or implementation, it enables any business to keep track of their customer base and do real-time follow-ups to boost their experience, as well as guarantee customer satisfaction.
Conclusion
It can be tricky to choose the best customer engagement software that matches your unique business needs, especially if you're surrounded with good options. However, with a little research and patience, you'll surely find the right one that's well-suited for your business. Just make sure to keep the above-mentioned tips in mind as you shop around in order to find the customer engagement software that best fits your needs.