How do you decide on which marketing methods to pursue when there are so many to choose from? Some businesses benefit from more traditional methods, some from more contemporary, and others from a mixture of both.
Leaflet distribution company Direct Letterbox Marketing has researched the best marketing methods for different industries. Read below to discover their findings…
If you want to try social media marketing….
Word on the street from Social Media Today is that social media is a more effective form of marketing for some industries more than others. The following often benefit:
Fashion: As a moving and developing industry, fashion benefits from social media's potentially instant impact. Influencers – such as fashion designers and bloggers – have big social presences too.
Catering and hospitality: Social media is very visual, and as a result is a great platform for delicious-looking food and drink. Diners will be happy to share images of their meals if they look great.
Education: Needing to engage with a younger generation, in recent years universities and colleges have taken to social media more and more. It gives a platform for students to ask questions.
Retail: Retail customers can use social media to share news, offers and promotions. It also gives customers a great platform to share their feedback.
Entertainment: Due to the very nature of the entertainment industry, content shared on social media does very well, due to its consumer-driven audience.
Real Estate: Whether selling or leasing properties (think Airbnb), social media offers a great place to showcase a catalogue of properties for buyers to peruse.
Marketing: 96% of marketers use social media as a marketing tool. Video performs the best and has proven to be the most effective form of marketing too.
Direct mail and marketing
According to an analysis undertaken by Target Marketing Magazine, the industries with a proven track record of successful direct mail campaigns include financial, insurance and telecoms.
Effective door-drop campaigns, according to Startups, have been done by Domino's, Freeview HD and Wyevale Garden Centres.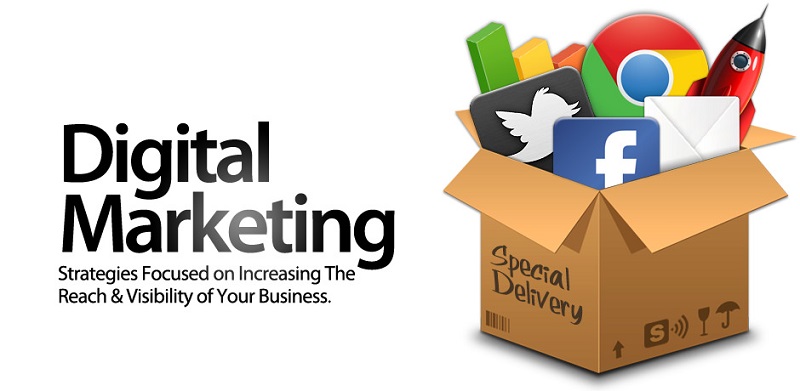 Email marketing
The 2016 Email Industry Census – Key Sector Report suggests that the top sectors in a survey for using email marketing are:
Charities, Government and Not-For-Profit organisations
Travel & Hospitality
Retail/Mail Order
Print/Publishing & Media
Financial Services & Insurance
Technology & Telecoms.
Sources