If you were to take a look around your workstation or office space, would you say that it is a space that fosters your ability to do your job well? Though it may not seem like a big deal, the state of your workspace can have a drastic impact on your productivity levels. The right workstation should provide an environment that is clean, organized, comfortable, and well-equipped so that you're encouraged to put your best foot forward each day.
How can you create a workstation or small office that's smart, optimized, and customized to your needs? Here are a few suggestions below:
Adaptability
Working styles have changed quite a bit over the past decade. Employees are encouraged to become more mobilized in their tasks and collaboration efforts with their coworkers. As such, many businesses have started creating work stations that adapt to whatever working style or task preferences an employee may have.
Websites like Mockett.com have office organization products that can help you to create more adaptable workstations. From electronic standing desk electrical table legs to adjustable computer screen arms and pop-up desk outlets, these adaptable devices make it easier to keep a workstation organized and equipped for whatever task is at hand.
Technology
What's a workstation these days without the use of technology? To make sure that you can complete your job accordingly, it is imperative to consider technological needs. This not only includes investing in the right computer, telephone systems, printer, or software but ensuring the workspace has enough power sources and hookups to accommodate the devices.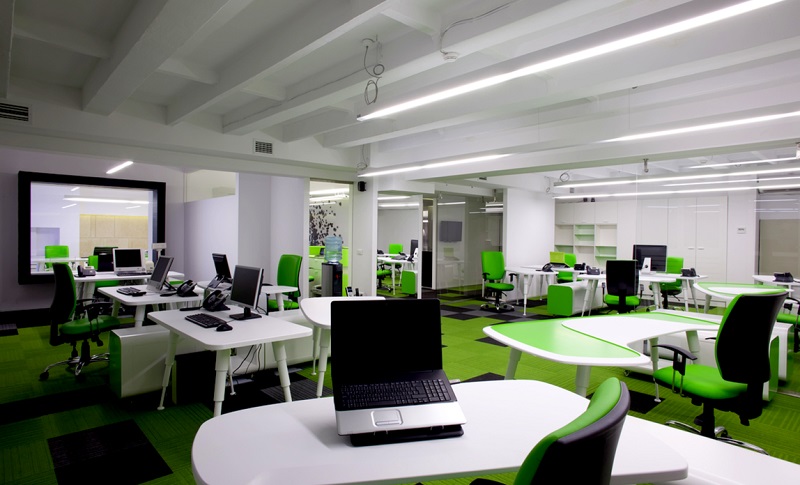 Health and Wellness
Your health and wellness are essential to productivity. A smart office space should be designed with these considerations in mind. Exposure to natural light and fresh air, for instance, are ideal for removing allergens, improving air quality, boosting mood, and increasing productivity. You can easily do this by keeping windows cracked during the day, installing shades or blinds, or investing in bright desk lamps and an air purifier. A few easy to maintain office plants gives it a touch of style while also helping to improve your health.
Organization
You're never going to get any work done if you're trying to do so in a disorganized manner. When designing or updating your office space, look into solutions that will help to keep things organized. This might include shelves, filing cabinets, desk organizers, and other devices t create safe, designated spots for everything from your printer and fax machine to your paper and pens. If your office is small, you'll have to get creative by investing in organizing devices that also help to conserve storage space. Hanging file organizers and wall shelves are a few examples of products you might invest in.
Whether you're working from home or in an office, your workspace needs to be designed with the above-mentioned factors in mind. Serving as inspiration for a better part of your day, it needs to be an area that is conducive to helping you get the job done most efficiently. An adaptable, comfortable, technologically advanced, organized work station gives you all the support and resources you need to succeed.