Many small business owners and entrepreneurs enter the arena to do something they're passionate about. It might be providing a service like website design or wedding planning, or it could be a product that has the potential to change lives.
Most don't get into it with starry-eyed dreams of managing ledgers, keeping the books, doing cost-benefit analyses and doing taxes. But these can be the areas that make a business sink or swim.
You could be one of the most skilled designers in your area or have an idea that people love but if you lack the financial literacy to navigate the business world, that'll be all that matters. Read on to see why financial education is so important and how you can fit it into your busy schedule.  
How a Financial Education Can Help Small Business Owners 
In large companies, owners and managers can bring in experts to handle every aspect of the business, from accounting and marketing to taxes and product design.
As a small business owner, you often have to wear all of these hats and more. It's what makes running a small business exciting and different every day, but it also means your business hinges on your expertise in all of these areas.
You may have strengths in some but you're bound to have weaknesses in others and how you handle your weaknesses can ultimately determine whether your business is successful or goes belly up.
One of the best ways you can shore up some of these weaknesses is by getting an education in finance of business: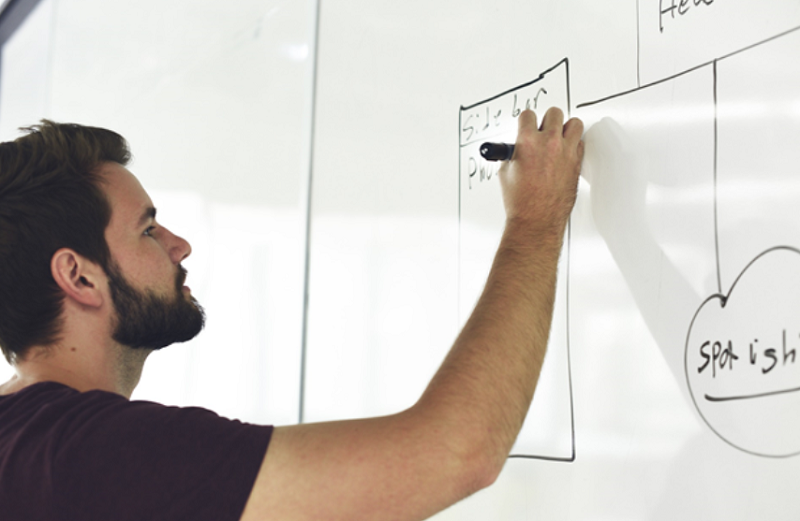 It will teach you practical, real-world skills.

 Studying business means learning the ins and outs of balancing books, staying compliant with Uncle Sam and understanding all the other critically important tasks that keep your business afloat.

 

It will teach you soft skills.

 Business and finance degrees typically focus on fostering soft skills like emotional intelligence, decision-making, communication, adaptability and people skills. Having more evolved insights and personality traits can have a huge impact on the ways you and your business perform.

 

It will teach leadership.

 As your business grows, you may take on more managers, employees and specialists. Knowing how to impart your vision, maintain order and inspire passion takes leadership skills and many business degree grads say this is the most important thing they learned in school. 

 
How to Get a Financial Education as a Small Business Owner
Taking on a business degree program may seem daunting, especially if you're already pouring all of your time into running a business. And we won't sugarcoat it — it's not easy. But the rewards are worth it. And it can be done.
Here are some ways you can handle it, even with a busy schedule: 
It doesn't have to be an advanced degree.

 If your entrepreneurial spirit led you to open a business without a degree, you could start at the associate's degree level. A quality 2-year program can give you a great foundation in the practical know-how and soft skills you need to skyrocket your business. There are also certificate programs in business that can take as little as 12 credits and be completed in a matter of months. These certificate programs offer flexibility in content — some offer foundational business knowledge and others focus exclusively on one area (marketing, for instance). 

 

You can do it on your time.

 Forget about the old model of lugging your books to a campus and sitting through lectures in a classroom. Most business schools these days offer programs that can be taken completely online from the comfort of your home or office. Many don't even ask you to "attend" an online class; instead, you absorb the materials at your pace and take exams to show your aptitude. This flexibility lets you take on as little or as much as you feel you can handle. 

 
With the wealth of degree options out there and these new models of learning, it's easier than ever to get a financial education as a small business owner.