If you are seeking professional offshore services, then GWS Offshore is the smart choice.
At Gws-offshore, you can maximise your company's wealth by taking advantage of banking and company formation in an international setting.
Guiding you through every step of the way to ensure that your company's needs are always attended to, the expert team at GWS Offshore pride themselves on their user focused service.
A leading provider of a variety of offshore services
Whether you want top quality asset protection services, professional business consultancy, or to form a company, trust or foundation in one of a few carefully selected locations across the globe, GWS Offshore will be able to help you to maximise your company's wealth.
With the expert help of GWS Offshore, you will be able to thrive in the competitive environment of the current highly globalised business world.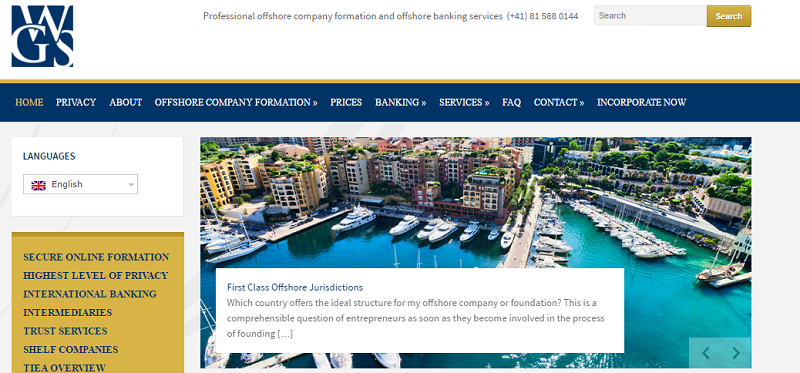 Keeping your interests at the heart of the service
At GWS Offshore, the confidentiality of clients is central to the service provided.
Clients are given tailored advice to ensure that their relationship with GWS Offshore results in the best possible financial results for their company.
Your wealth will not only be stringently protected, it will also be multiplied – and multiplied further the longer that your relationship with GWS Offshore lasts.
Where does GWS Offshore work?
The jurisdictions that GWS Offshore works with have been carefully chosen because they provide unique environments for maximising your wealth when you set up a company, trust or foundation there, or when you choose to take advantage of the financial advantages offered by that jurisdiction's banking system.
These jurisdictions include (but are not limited to) Belize, Cyprus, Hong Kong and Switzerland.
With an expansive and expanding portfolio of different countries and jurisdictions to work with, GWR Offshore will help you to find the perfect jurisdiction for you to work with: the one that will best suit the needs of your company and thus produce the best results for you financially in both the short and the long term.