Healthy, happy workplaces don't just happen by accident. These successful environments are cultivated. For this reason, you tend to find a common set of features exhibited in all of them. From workplace diversity and inclusion to wellness initiatives, the traits below work together to foster camaraderie, productivity, wellness, job satisfaction, and excellence on an individual and group level.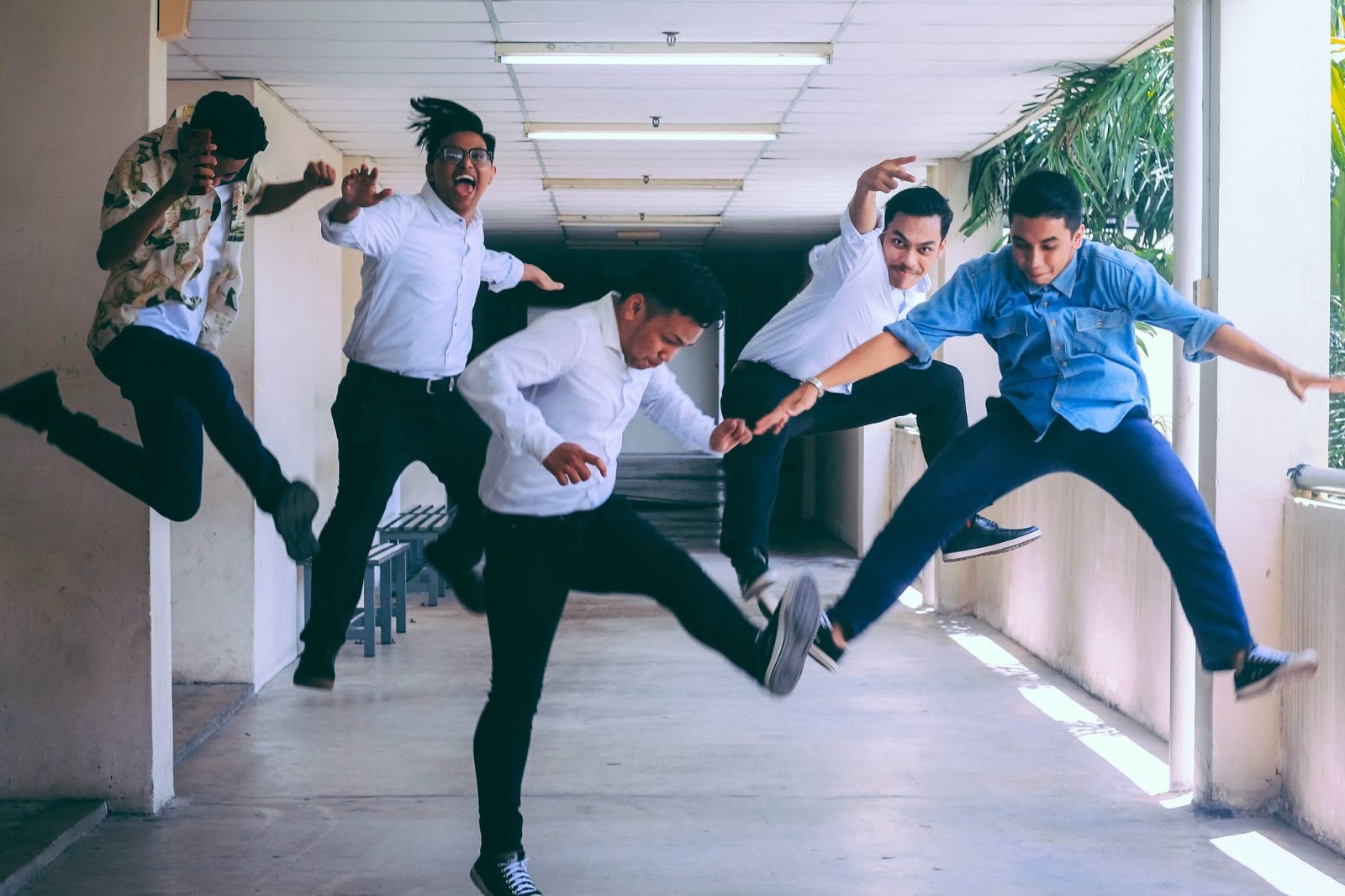 Photo: Husna Miskandar/Unsplash
1. Workplace diversity and inclusion
Diversity and inclusivity are not aspects of a workplace that can be imposed from the top down. Rather, businesses need to cultivate a brand that's attractive to a diverse range of people. A culture of inclusivity is fostered through even the smallest of everyday interactions between employees, managers, customers, and other stakeholders. 
In an inclusive workplace, all employees have a voice and feel valued. They are able to work collaboratively and feel that they belong, all while maintaining their sense of uniqueness. They're given access to the resources they need to learn, grow, and achieve their career goals. 
2. Values that resonate with the employees
To foster an environment like the one described above, the best place to start is with the values and mission statement of your business. Building core values and goals that center around the type of environment you wish to foster and behavior you wish to encourage will demonstrate your commitment. This, in turn, will help to attract employees who share your passion and are more likely to be motivated to work towards shared goals. 
These values will also be foundational to ensuring your employees provide outstanding support to their fellow employees and your customers and shareholders. When a business has admirable goals and an ethical and transparent roadmap for achieving them, this sense of purpose translates into a happy and fulfilled workforce.
3. A culture of respect
It's essential to have these goals and values down in writing, and even more important to actively work on them with your team. However, your efforts will stall if you don't actively and continually cultivate a respectful environment. People are far more motivated to do their best if they feel they're being treated fairly by their managers, colleagues, and customers. In the world's happiest workplaces, respect isn't just a word thrown around during team-building exercises. It's an action that's put into practice on a daily basis. 
4. Opportunities for career advancement
Professional development is a priority for most employees. Indeed, a recent report found that 60% of millennials would choose a workplace that offered regular opportunities for personal and career growth over one that offered regular pay increases. 
While many employers let their staff down in this regard, the happiest workplaces prioritize the professional development of their workers. What you do will depend a great deal on your industry, but you could consider things like mentorship programs, accredited training courses, and invitations to attend relevant conferences or trade shows.
5. Wellness programs and initiatives
Physical and mental health are the core contributors to happiness for all human beings. Help your employees keep these things in good shape, and you'll go a long way toward fostering a happy workplace. 
Here are a few simple initiatives provided by some of the world's happiest workplaces: 
Healthy snack options in the office kitchen and regular healthy team lunches

Assistance from an ergonomics expert in setting up workstations

Flexibility with working hours and work from home arrangements

Negotiated discounts at local gym and health clubs

Assistance with employee fitness groups and participation in charity walks and fun runs
Though it takes work to develop the traits discussed above, if you put the work into fostering these happy habits in your workplace, you'll see your workforce blossom in terms of both personal and professional growth.