With Rio 2016 coming to the end, a lot of tourists are still enjoying the Brazilian culture.
While you can find a warm hospitality and kindness, the Portuguese language can be a barrier for communicating.
And it's the same when you travel all around the world, especially if you visit come countries where English are little known or used (think of Japan, for example).
So, if you are a traveller and you want to improve your language knowledge, you want to check Hello Pal, a social messaging app, designed around language learning. In the app, users are connected with speakers of many languages around the world, in order to learn new languages by actually talking.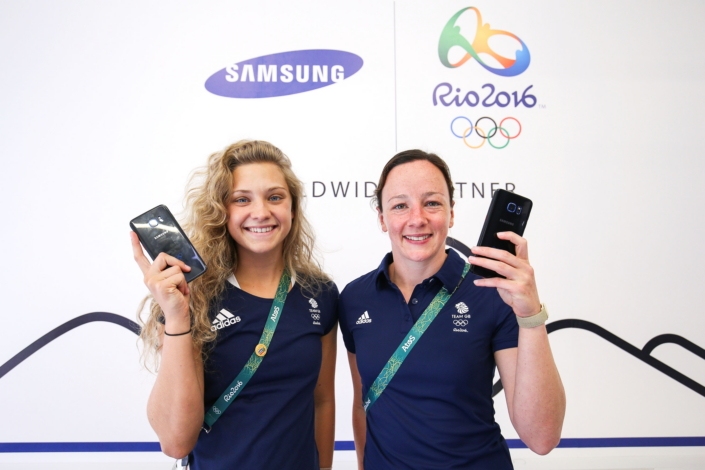 Hello Pal
Hello Pal International [OTCMKTS:HLLPF] [HP:CSE] app developers are KL Wong and Chinese venture capitalist Hans Xu.
The mix of Wong's innovative genius with BrillKids, and Xu's New Margin successes makes Hello Pal a great success.
Hello Pal's mission is to bring the world closer together by helping eliminate one of the key obstacles to mutual understanding between people – the language barrier. By creating a platform where it is easy to instantly interact with others around the world, and giving them the tools to communicate with each other in a joyful and fun way.
This way, you can become a citizen of the world!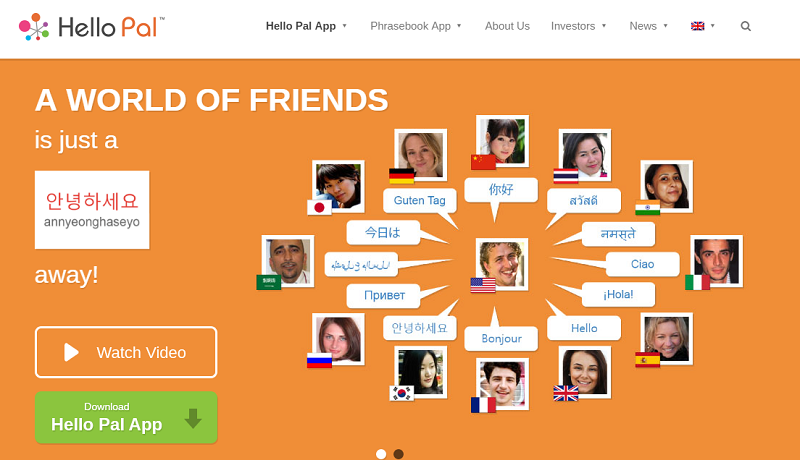 User Experience
Compared to famous language platforms such as Rosetta Stone or the Rocket Language, Hello Pal has a social advantage in their user experience.
No more "pen is on the table" classic recitation lines, because users are actually earning new language skills in real-time conversations, with real people.
Take a look at the following tutorial video, with the basics of Hello Pal app:
In literally minutes, you can talk to someone in a totally foreign language, such as Chinese, French or Japanese.
And it's actually talking – with your voice, not just using text translations.
Check out some of the user reviews:
"Hello Pal is perhaps the easiest way we've ever found to find and talk with native speakers…"Android Apps Review (4.5 stars out of 5)
Or again:
"Within a couple of minutes, I was able to chat to people of varying nationalities in languages I had never spoken before…"Android and Me
Socialize
Integrated into Hello Pal chat system there are unique Phrasebooks designed for online-chatting.
Simply choose a phrase, listen to the professionally-recorded guide audio, and repeat after it. Then send it to your friends!
Using Hello Pal's filtering and matching abilities, you can easily find pals that suit your criteria, filtering by native language, learning language, nationality, location, etc.
The world becomes suddenly a smaller place!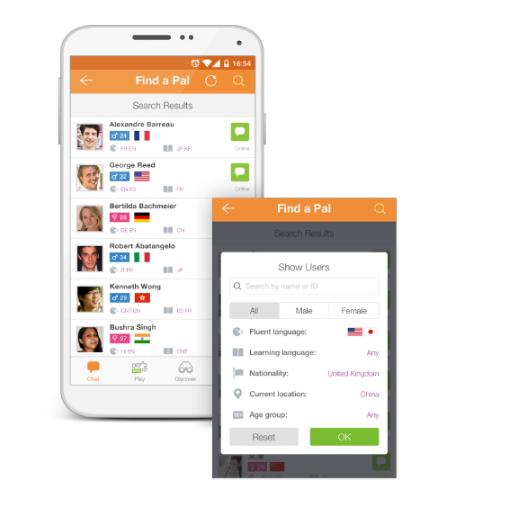 Final Words
If you are a traveller and you want to expand your language knowledge, you need to check out HelloPal.
Become a citizen of the world, by eliminating the barriers of communication!
Source: StockSocial.com