In the UK, the conference industry in the UK wields a large market. In 2017, the industry was worth £19.4 billion, with 1.45 million events held at UK venues, according to data from the UK Conference & Meeting Survey 2017. This proved to be the most conferences held since 2008, and an 8% increase on 2016. And this growth is set to continue, as Eventbrite reported that 53% of conference and corporate event creators were planning to host more events in 2018.
With conferences becoming ever-more popular, it's safe to assume something has changed from the hum-drum sit-around-a-table set up of yesteryear! Conference centre Milton Keynes provider, Wyboston lakes, is here to explore the various new trends and fresh ideas that are keeping the ideas sparking at conference events.
Diversity
Considered now an essential consideration across every sector. Diversity is so important in the workplace; it allows for a wider range of ideas to flow, brings a sense of inclusivity to an audience from all walks of life, and also breaks any stereotypes associated with your business sector. Consider the recent #StillAScientist movement on Twitter as an example of this — scientists and doctors took to social media to show the true diversity of the science industry in order to discard the outdated stereotype of 'what a scientist looks like'. In much the same way, conferences can be a great platform for every industry to show people from all backgrounds working in that business.
By having a more diverse range of speakers at a conference, you are appealing to a wider audience.
Talk to, not at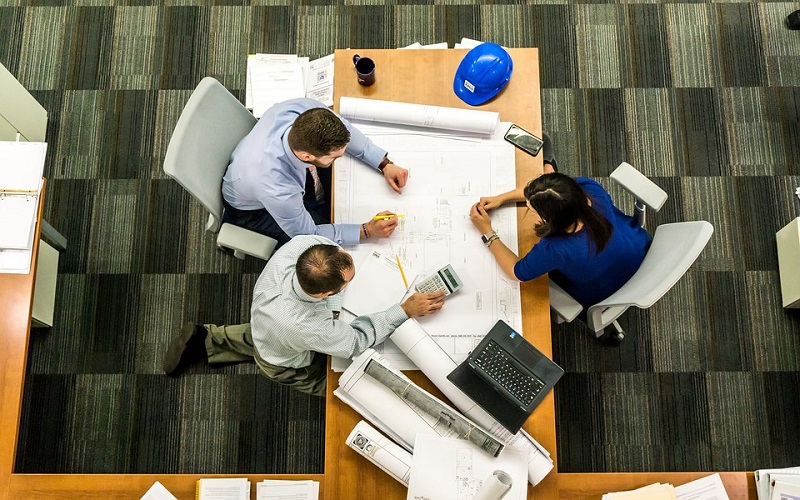 The 'corporate' overtone of a conference or meeting is slowly becoming a dying art. And nothing is duller than being talked at, with no capacity to respond or question.
Idea's are randomly generated and usually spawn from discussions, so don't rely on your slideshow too much! Encourage interaction, look into interactive technologies that can be utilized, or even give attendees and delegates a chance to host their own smaller discussions at the event.
Location, location, location
The diversity doesn't have to stop there, you can bring it to the venue too! Instead of hosting your conference in the same place every time, why not move it around a little? Conference News notes that businesses are choosing more and more 'non-traditional' event spaces for their conferences, but you don't need to break the bank booking a quirky venue. You can stick to your tried and trusted venue and add a different theme to each event as it happens. The theme could link in some way to the major announcement or focus of that particular event in order to build excitement for the focus of the conference announcement.
Technology
The digital age continues to sweep through industries with the rise in technology has changed everything, including how conferences and meetings run. There's so many ways now in which technology can enhance a conference:
A virtual audience — live streaming and web chat links have been a huge success in conference trends this year. You can use the technology to link people who can't make it to the physical venue, allowing them to still see and take part. This particular branch of conferencing is set to grow too. Penguins points out how the virtual event market is worth $14 billion at the moment, and is forecast to hit $18 billion in 2023.
Robot assistants — Chatbots can be used to deliver basic information regarding the event, or even to help navigate and guide attendees through the hall.
Social media — create a group for event attendees to stay in touch all year round, bounce ideas, and facilitate a sense of community. This is great for event hosts too, as people are more likely to return year after year to catch up in person with the people they've grown to know!Speaking of social media, make sure you create videos of the event to share around! It's a great way to market your next event, as people can see what to expect.
Event apps — these are great for tracking all the analytics of the event, but Conference News encourages you to go further. With 91% of event planners seeing a return on investment from event apps, you'd be missing out by not using them to their full potential, with options like virtual reality and networking.
Networking through events
Another way to encourage a sense of community, having more frequent events means you continue to strengthen those all-important business connections, but it also means you can host smaller conference days too. Why not have a few, larger events that cover larger areas of the business, and a few "branch" conferences for specific portions or aspects dotted through the year? This also gives delegates more flexibility, increasing their chances of attendance and, indeed, giving them the option of picking which of the smaller, more specific events are relevant to them.
Going green
As we head into 2019, many of the delegate audience now includes the Millennial generation, a key focus in many events across the world has been environmental concerns. Penguins links the themes of music festivals to conferences, and it's easy to see why — to create the same sense of community and connection with your audience, you need to know what they want to support and see. Going green with your event, as many music festivals now do, is one way of doing this.
Utilising the official event app is one way of going paperless, but including other recyclable or reusable resources during the event will not go unnoticed. Plus, if you're offering snacks and drinks, ditch the plastic cups and point out the recycling facilities.
Has this article inspired you to consider changing up the way you approach planning a conference? Keep up with the trends, and you'll not only reap the rewards in the short term, but form a strong community and network for your company in the long term.
Sources:
http://www.conference-news.co.uk/blogs/top-10-conference-trends-2018
https://www.eventbrite.com/blog/2018-conference-corporate-event-trends-ds00/
https://www.penguins.co.uk/blog/conference-trends-2018-infographic
https://www.irishnews.com/magazine/science/2018/05/10/news/scientists-are-battling-stereotypical-depictions-of-themselves-with-stillascientist-1327151/
https://www.penguins.co.uk/blog/conference-trends-2018-festivalisation