Unfortunately, in this economy there are many people struggling with debt. It may be that you've needed a credit card to help fund your lifestyle, pay your monthly bills or even to cover your rent. Some people can get themselves into worse situations by having multiple debts in different places and losing track of what they owe.
Getting out of debt isn't easy and beating it completely can take years. However, it can be done! With proper planning and control you can beat debt and get yourself back in the black.
Avoid the debt trap
Whilst it may seem like a good idea at the time to use a credit card or overdraft to help get you all the way to payday, in fact you could be making the problem a whole lot worse. Often interest and bank charges can take you further into the debt trap, making it a lot harder to get out. If you can, try consolidating your debts into one loan with a lower interest rate. It can help to avoid multiple interest charges, but also to plan for one monthly payment that can be more manageable. Visit this site for more information and see if you can get a personal loan to help manage your debts.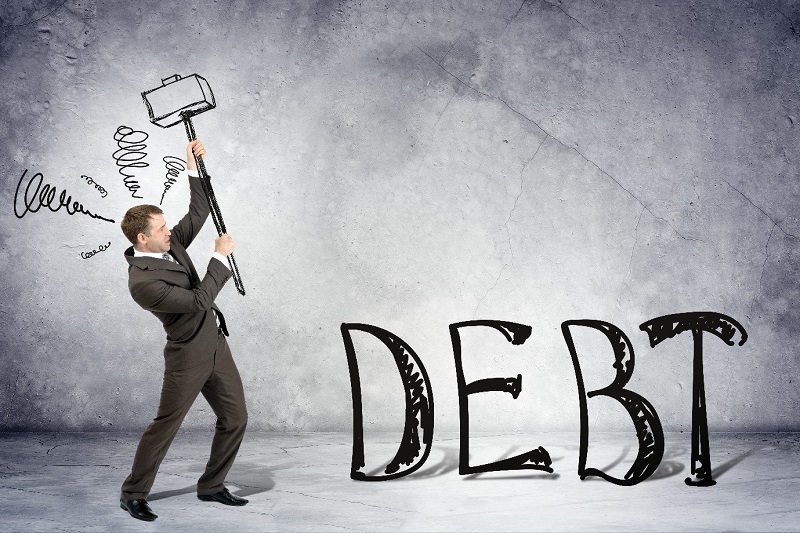 Write up a budget plan
It may go without saying that writing up a budget plan can help, but often writing down all your monthly outgoings can really help you to see what you have left over and what you are able to pay off. If you find that you are unable to have any money left over to pay back debt, you can then visit some areas where you can make changes to adjust your outgoings. A simple excel spreadsheet can help do the trick. But if you're not sure where to begin, you can easily find helpful sites online and use theirs or contact you bank.
Prepare for bad situations
Sometimes, unexpected costs such as a car breakdown or home maintenance can put a strain on your finances. Savings funds can be available to help you put money away you can, that you can't touch on a daily basis. Some of these funds have great interest rates for new customers for a period of time. So you can even make some extra money from 6 months up to a year.
Get an app that tells you your spending
It can be far too easy to use your cards and contactless cards to pay for things without keeping track of what's coming out your account. There are plenty of apps that you can link to your account so that you get notified every time you're spending. It also can let you know when you go under a certain threshold, so if you still have bills to come out, you know you need to stop spending or cut back. These apps can be free of charge and work on most smart phones.
Getting out of debt doesn't have to be difficult. There are always people you can talk to such as your family, your bank or local community services that can help you to get out of debt and back into a more comfortable position.