Shailesh Dash is a very successful financial investor who can teach you everything you need to know about investing and making it work for you. If you have considered getting into the investing game, it certainly pays to learn from the absolute best. He has years of education, experience, and intuitive know-how that has landed him the successes he has worked very hard to achieve. Want to know more? Read on as we learn about this financial guru and everything he has to offer.
He is a Founder and CEO
Shailesh Dash has about 20 years of experience when it comes to investing. In 2010, he founded Al Masah Capital and has proven that he knows exactly what he is doing. In the past seven years, the company has grown into being an industry leader with over 50 employees and offices in Singapore, Dubai, and Abu Dhabi. Al Masah has raised over $1 billion over various asset classes. They particularly love to focus on logistics, education, food & beverages, and healthcare as they are stable assets that we all need.
There is your first lesson, look at assets that are vital to human survival but also hold a personal interest to you. The more interested you are in your investment, the more energy you will want to put into it, and that increases your odds of a successful investment. The more successes you rack up, the better your portfolio looks.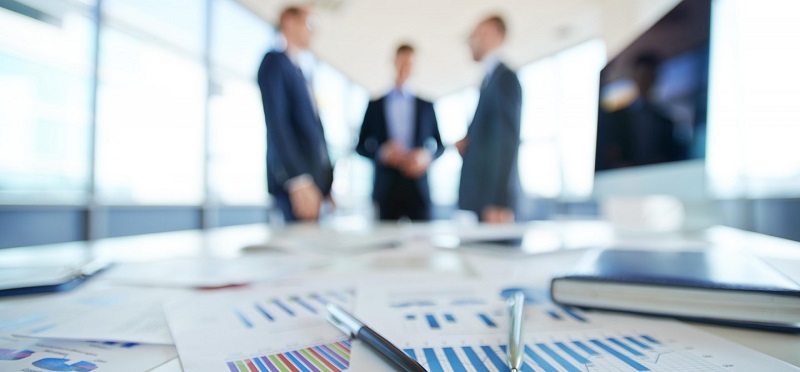 An Extensive Background
Prior to his creating Al Masah, Shailesh has managed around $4 billion in assets. He also assisted with trade sales and initial public offerings (IPO's) that appear to be quite successful. He also created the second largest private equity (PE) for the Middle East and North African region (MENA). Meanwhile, he served on the board for twelve companies. This man knows how to keep busy! Schooling is equally as impressive as he is a post-graduate in Business Management. He is a member of the CFA Institute and due to his many successes, he was awarded "Outstanding Achievement by an Individual" from the MENA Fund Manager Magazine.
Do you need all of the same education and accolades? Not necessarily. Education helps and is certainly one to consider to become successful as a financial investor. It helps you learn the ins and outs of the business, management, and noticing the fine details that can make or break you. Some of it is also instinctual, you can certainly learn from another as you go on all of those same issues. If you want to skip the schooling aspect and get into financial investing, your best bet is to follow Shailesh Dash and learn all you can from him.
What Advice Can You Take Home?
Shailesh is full of knowledge and wisdom from his experiences thus far. One of the key things to take away is this:
"Starting a business is a test of faith, intelligence, discipline, and ultimate belief in human ability. It takes vision, courage, and determination to succeed, and persistence in the face of inevitable obstacles."
This is an important message that anyone, even people who are not looking into financial investing, that can further one's career. You have to have faith in yourself, faith that you can do it and be successful. Sure, there will be times where your faith is tested but as long as you come back to knowing you can do it, you will be okay. Intelligence is important as well. Intelligence isn't always measured by degrees or taking tests. Learning as you go, educating yourself, asking questions to the knowledgeable people, all of those things indicate that you are an intelligent being. Discipline is something not everyone possesses.
So be honest with yourself. Do you have it in you to work your work day in and day out even when it looks like you are getting nowhere? Can you put your nose to the grindstone and work your butt off to make your successes happen? Acknowledging that there will be obstacles and minor failures along your route is important. We cannot assume that once we engage in any business matters that they will go smoothly and perfectly every time. Mistakes happen and we can only learn from those mistakes to continue growing our success.
What is your vision for your portfolio? Having a specific vision allows you to start with intention. Your vision should be fluid enough to roll with the punches and alter as you need to. Lastly, find that courage and determination to be the best investor you can be. Courage doesn't mean you won't feel scared or nervous, it means you have the desire to power through it.
Investing Ideas
It can be overwhelming to begin investing. While Shailesh certainly made his way in certain sectors, the one thing he made a point to do was to diversify. We have all heard "diversify, diversify, diversify!" and the most successful investors still chant that mantra today. All investments hold some risk so mixing your portfolio ensures you will see success without endangering your money greatly. If you were to invest in all high-risk options, you could lose so much that it turns you away from the game.
Diversifying helps you learn that game more and how to handle high-risk options. Here are some suggestions for some investing options:
U.S. Equities
Foreign Equities
Foreign Currencies (South African Rand, Brazilian Real, and Russian Ruble are hot right now!)
U.S. Municipal bonds
High-grade yield bonds from Japan or Switzerland
U.S Commodity-related Investments (such as infrastructure development and oil & gas production)
Foreign Commodity-related investments (such as palladium and platinum)
Real Estate (look to areas seeing a growth in gentrification)
If you are still overwhelmed, don't worry! It's a lot to learn and soak it. Just remember to watch Shailesh Dash and learn from the best. You can find him on social media, including Vimeo, and watch how his business flourishes. Join local investing groups to connect with other like-minded individuals, and take some classes at your local college (or opt for online education) to get the most out of your journey. Investing in yourself will make your investing career a successful one and certainly cannot be overlooked.