Most people tend to rely heavily on PowerPoint when creating business presentations – and it is certainly hard to beat the features and flexibility that it offers. However the one downside with presentations that are created in PowerPoint is that they use a specific format (i.e. PPT or PPTX) that can only be viewed using PowerPoint or a specialized viewer.
As you can imagine that is going to limit your options considerably. Not only will you only be able to share your presentation with people who can view those formats, but you also will need to make sure that you have a computer with PowerPoint available if you ever want to present it before an audience.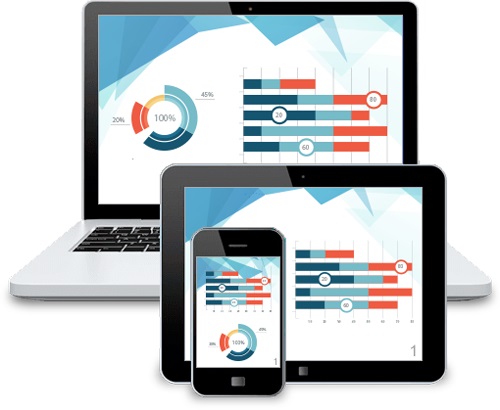 Be More Flexible by Converting to Videos
Instead of using the normal PowerPoint formats, you could be far more flexible if you were to convert your business presentations from PowerPoint to video. As a video you will be able to view the presentation on a much wider range of devices, and it will also open up the option of sharing it online via platforms such as YouTube or social media.
If you're interested in doing that then you should give Movavi PowerPoint to Video Converter a go. It can help you to convert your PowerPoint presentations into a video of any format – such as MOV, AVI, WMV, MP4, FLV and so on.
All that you need to do to convert your business presentation is to add it to the software and decide how long you want each slide to appear on screen. After that you can select the format that you'd like to use, or pick one of the presets that are built in to Movavi PowerPoint to Video Converter if you would like it to automatically use the best settings for a particular device or platform.
Within Movavi PowerPoint to Video Converter you'll also find a feature that lets you add audio to accompany your presentation. If you like you can use that to add some background music or a voiceover that will narrate and explain each slide.
Regardless of whether you want to share your business presentation online, be more flexible or use it as video content on a blog – Movavi PowerPoint to Video Converter is your best bet. Just give it a try and you will find that you're able to convert your first presentation in the next few minutes.