Your workforce is the beating heart of your business.
They are the ones who keep the cogs turning. They're out there securing deals and keeping clients happy.
When your employees work hard for you, your business thrives. With that in mind, it's in your interest to find the very best. Once you do, you've got to keep them close and loyal.
There is a skill to finding and keeping the best workers. It all starts with mutual respect. 
The best employees are the ones that come to work with a smile on their face. They are passionate and ambitious.
As a business owner, it's your job to inspire them and bring out the best in them. First of all you've got to attract them to your company, and that all starts with reputation.
When you have a strong reputation, the best will be drawn to you. Without further ado, let's take a look at how you can attract and keep the best employees.
Build Your Reputation 
The very best companies don't have to go out and search for great employees. They build such a fearsome reputation and draw employees to them.
Build your brand and position yourself as a passionate, driven startup. Use bold statements and stake your claim in the market.
When you do that, you'll inspire the latent passion in job seekers. You'll bring out the best in people.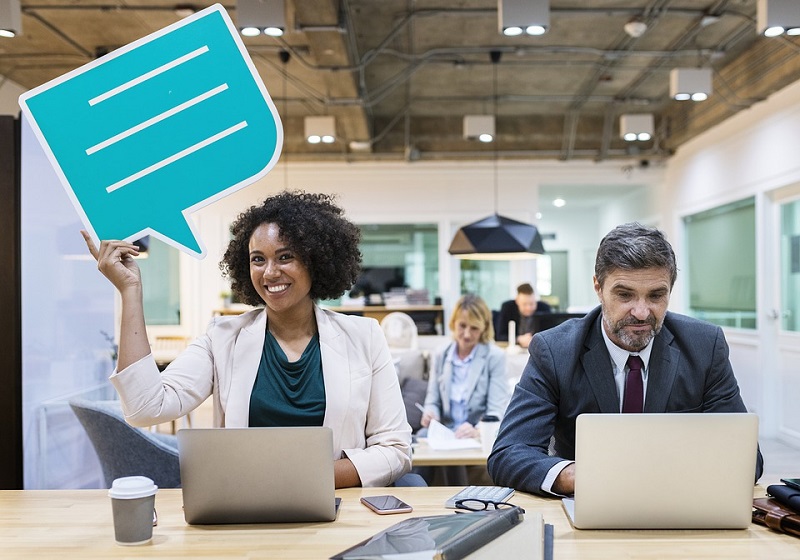 Freedom and Room to Grow 
Once you've attracted the best, the tough job is keeping them at your company. The best are regularly headhunted and lured away.
There's one thing that often works better than money and bonuses: freedom. Most employees have their eye on the corporate ladder.
They want to move up and gain more responsibility. They want to keep challenging themselves and find new paths.
Keep the feeling productive and motivated. They will work passionately for you when you give them the room to do that.
Bonuses and Perks 
Of course, a good pay packet and bonuses can really sweeten the deal! Employees like to feel like they are valued for their work, and a good wage will certainly do that.
You can provide a number of perks like health insurance and a decent pension package.
We're also seeing the rise of perks like the employee assistance programme (EAP). This is a service that provides personal and emotional support for your workers.
Communication 
This is the single most important thing in the relationship with your employees. A relationship based on mutual trust and respect relies on good communication.
Keeping your employees loyal means speaking with them regularly. Understand their goals and ambitions. Find out what would make their job easier and how you can help.
Work together to create the best team possible. Employees love to feel like they are part of something bigger. Treat them like an essential part of the team, not a small cog.
Attracting and keeping the best employees is all about inspiring the right working environment.
Develop a culture of passion and ambition.
Push them to be their best and give them the freedom to develop.
Let us know any great tricks that work for you!