Finding a job without knowing where to start can be intimidating. Sure, you might have a good resume and a curated LinkedIn profile. But without real leads on jobs from real people, it's tough to find what you're looking for. Here are a few tips for harnessing the power of social media to help you find a job.
1. Know Your Internet Presence
First of all, it's important to know what exactly is going to come up when prospective employers google you. Will it be your old Twitter account from years ago, full of embarrassing sentiments? Will they be able to see anything you've accomplished in recent years?
Take a look at the profile of someone like David Geithner of On Location. Not only can you see information relevant to his career and industry, but you'll also see other accomplishments, like charity work or independent research. You want to ensure that prospective employers are seeing that information, so play around with your profiles and privacy settings to get what you want out there.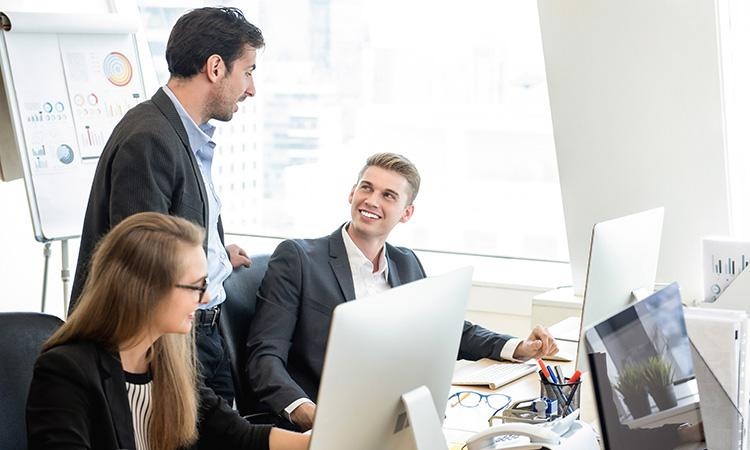 2. Research and Interact
One of the best things about social media is that almost every business is guaranteed to have a profile, and you can search for what you want using tags. Try following a few people you admire, who are following a career path you think you'd like to mimic. When you find out who they work for or with, follow that company and interact with their posts. That'll ensure that anyone looking at your profile knows exactly what you're interested in.
In addition, it'll give you valuable insights into how these companies operate. Do they seem to value their employees, or do they brag solely about their great numbers and projections? You'll also be gathering information about their industry that will make it much easier to answer relevant questions during interviews. You might be surprised by how much you can tell about a business by what they choose to post on social media. Plus, you can see who else works there and get a feel for what their resumes might look like, and get ideas for your own.
3. Hone In
Lastly, it's really easy to get distracted and scattered when using too many social media profiles. Trying to upkeep Facebook, LinkedIn, Twitter, and Instagram pages all at once isn't necessary, or possible for most people. Pick two or three profiles to hone in on, and curate them until they have the appearance you think reflects your professional aesthetic. Then you can cross-post between profiles so that you only ever have to post on one at a time.
Try doing some guest-writing on blogs or creating your own blog so you have some content to share on social media. Proving to employers that you have a real interest in their industry is a great way to stand out from candidates. Harnessing the power of social media is a great way to pad your resume and gives you an opportunity to show your true personality to future employers.