The majority of businesses throughout the world use emails to contact the customers and suppliers, and it's become increasingly important for all types of companies to succeed. You can find some excellent information on creating successful email marketing campaigns on the bufferapp.com blog which you will find useful. Using email correctly can have a massive impact on the success of your business, so it is something that you should not overlook.
Creating Brand Awareness
An excellent benefit of an email marketing campaign is creating brand awareness and getting noticed with both customers, and potential customers alike. Building a successful brand is crucial to every business so that they can grow and become successful. Building a good email database is essential for your campaign to work, and you will also need to create a professional looking email. You can use an email signature creator to give your emails a professional look which will help you to stand out from your competitors.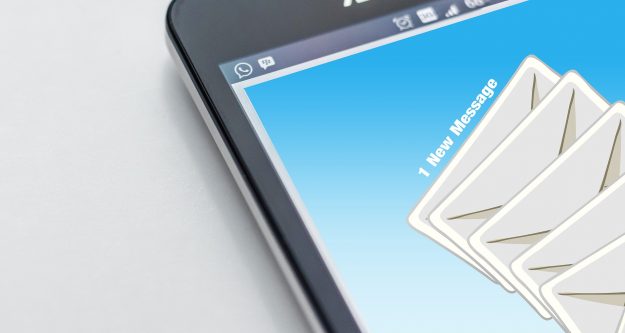 Gaining Additional Sales
When you create an effective email marketing campaign, one of the many benefits is an increase in sales. Letting your customers know of any promotions or special offers is an excellent way of increasing your sales. Using analytical software as well as customer feedback will enable you to tailor your campaigns to maximise your return on investment, and help to grow your brand, as well as your business. The software and feedback that you receive can help you to identify what your customers want, and also how they wish to be contacted. Making sure that you adhere to their preferences will be the start of your relationship building with your customers.
Relationship Building
By using email, you can create relationships with your customers that will help to increase levels of brand loyalty, as well as increase sales. Email can be used as your primary point of contact, and you can use this to provide a lot of updates of current orders, promotions, special events, and also appointment reminders. No matter what industry you are in, all companies occur problems from time to time, and it is how these problems are dealt with that will determine whether a customer's sticks with a brand, or moves to a competitor. You need to be able to relate to your clients and know what it is that they want, and how you can provide that for them. If you get your level of customer service right, you will see the value that this adds to your business.
A Call To Action
Another major benefit of email marketing is providing your customers with a direct call to action, sometimes offering them an exclusive opportunity or fantastic bargain. With some creativity and smart marketing, as well as wording, you can increase the response rate to your emails, and having a special offer only available through email is an excellent carrot to dangle. We all know that you get nothing for nothing in this world, but if you offer a fair price for a product or service, customers will usually be happy to choose your company. With the click of a mouse or their mobile device, your potential customers could be purchasing your products or services in no time at all!