The HVAC market is growing because these systems are a necessity for both homes and commercial spaces. Seeing the opportunity, sellers are quickly joining the bandwagon, which is making it a competitive business domain. So businesses have to struggle with tough competition to win the attention of the consumers. Quality products and exceptional services are important, but they are not enough to make your business stand apart. You need to go the extra mile, which is possible only with out-of-the-box moves and innovative strategies. Here are the ones that can keep your company from getting lost in the crowd.  
Leverage technology
Missing out on the latest technology trends in the industry is the worst thing you can do for your HVAC business. Right now, it is vital to embrace cutting-edge solutions, regardless of your industry presence and reputation. Moving to digital marketing for promoting your business across the web is the best place to start. Build a strong presence with a good-looking website and a robust social media presence.  
Investing in customer relationship management software will also keep you one step ahead with tracking the leads and converting them into customers. Enabling digital payments will also keep your company one step ahead. Keep an eye on the latest tech trends and be willing to leverage them at the earliest. 
Increase customer focus
The choices for customers are endless, so you need to go the extra mile with their experience and satisfaction. A customer-focused business model is a key to capturing a fair share in the market. Think about how you can put your customers first and build a lasting relationship with them. Entice them with special discounts, seasonal offers, and bundled services.  
Don't only focus on one-time sales, instead pay attention to services and support as well. For example, selling HVAC maintenance contracts is an excellent idea as it will help you stay connected with the existing customers. While they may choose to buy from you again, maintenance services also serve as an additional revenue stream for your business. Be available whenever they need you, and they will stick with your brand.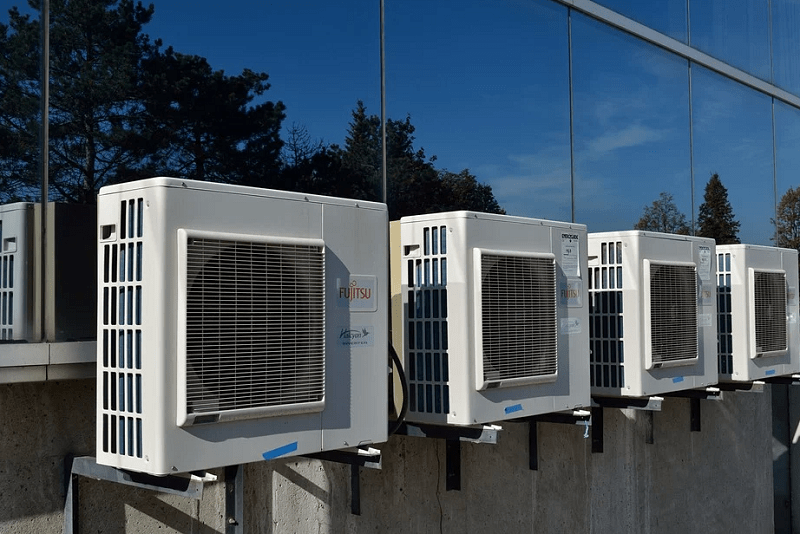 Stay a step ahead with trade skills
Another strategy that has the potential to set your HVAC business apart is staying ahead of the latest trade skills. The industry and technology are constantly evolving, and being a step ahead of the latest keeps your services in demand. Ensure that every contractor on your team knows the latest tools, systems, and technical best practices in the domain.  
Investing in their technical training is worthwhile for any company as it can benefit your business in the long run. Don't take it as an expense, but think of it as a long-term investment. Encourage and incentivize people who are proactive about developing their skills because they add value to your company.  
Success for an HVAC business does not come through product or pricing differentiation because it isn't much you can do about these aspects. The only way to stand apart is by doing something extra with services, support, and customer experience.