One of the vastly used applications is Instagram. On Instagram, you can post your pictures, your videos, communicate with your loved ones through DM (Direct Messages) and comment/like your favorite posts. Instagram is the ultimate medium for you to connect with your loved ones. There are 600 million users currently connected to Instagram. Through Instagram, you can tell the world what you're doing and let them connect with you. So, we can easily say that Instagram would be the perfect application for you to engage with people.
Following are the 10 tactics that will help you improve your Instagram engagement:
#1 Never forget to have a call to action
When you're an Instagram user who is establishing a business through it, you should always try to create what that would grab the attention of your audience. You can use creative ways to engage your audience. For instance, if you add a picture and ask your fans to double tap it, with that, your picture would get a like and your audience would also develop an interest.
Another thing you can do is ask your fans to tag a friend if they can relate to some picture you posted, this way, more people would learn about your account and the more people know, the more popularity you will gain.
#2 Use maximum hashtags to reach people
The one thing Instagram specializes in is hashtags. Everyone nowadays shares a lot of hashtags. Through hashtags, you can find people who haven't followed you yet, and you can also find interesting content through it. You can make up your own hashtags if you want and you might be surprised to know that a lot of people would have the similar hashtags as you do. The one thing you need to be concerned about is that your hashtags should be relevant to your topic. You can use hashtags that many people usually use such as #Tbt (Throwback Thursday) or #fbf (Flashback Friday).
#3 Use encouraging captions
Although Instagram is a photo sharing application but people show interest in your captions as well. It's always better if you share captions that would be interesting and appealing. People love reading things they can relate to so try writing something that would encourage people and motivate them to do something. If you can, then try something different and creative with your captions, experiment on them as much as you can. If you don't have time, then write short captions but they should be appreciative. Long and boring captions often make people lose their interest. Well written captions are a great way to grab the attention of your audience.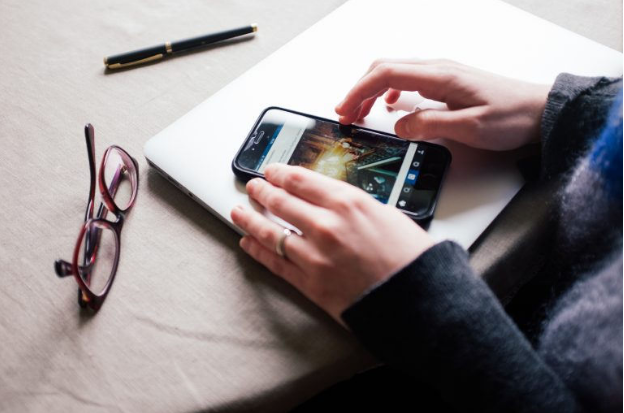 #4 initiate conversation with people
Interaction is the best way to learn something new about people and engage them with you. The best way to grab more people through Instagram is by finding new people relevant to your niche. Don't even feel shy talking to people, talk to as many people on different pages as you can. For instance, you can use hashtags to find new people and start up a conversation with them! When you do that, people would learn that you're actually interactive and open to conversations, which would make them follow you and suggest you to their other friends. This is a great way to interact with people you don't know.
#5 Know your posting times
There is a time when people are using Instagram a lot. That time could be at night when people come back from schools/colleges/jobs and they're peacefully using social networks. That is the time you step in; you can post pictures at this time. This way, people would be more engaged with you. Especially youngsters are the most active users of Instagram and youngsters are active at night, so you start posting relevant material at that time so that people would be engaged with you. This is a great technique to grasp the attention of your audience and you will get a chance to interact with them more conveniently.
#6 Instagram stories help in engagement as well
The new Instagram feature, Instagram stories are a great way to engage yourself with your audience. People love to view Instagram stories, and they love to learn about how your day went, you can share more than one stories a day and let people know what you're upto. Use pictures and videos to draw your fans attention. This way, people would learn more about you and they would want to follow you. This tactic is great to keep people engaged with your audience.
#7 Don't forget to add your links
When you want to promote something on the internet, you should always have a website. Your website would help your audience understand what you do more clearly. Always remember to make your website easily accessible on mobile phones because a majority of the Instagram users are on mobile phones. Also, mention your website in your bio so that people can reach to it easily. Another important thing to remember is that you should mention your site on every post so that everyone knows about your site and can visit it without having to open the link to your page. This is another smart marketing strategy to keep your audience engaged with your work.
#8 Share different videos
An Instagram user who is making money through social media website should always try and post something promotional and motivational. Sharing different videos that would grab the attention of your audience and make them stay on your page for a longer time would encourage them to like and suggest your page to other people. The question is that what kind of videos you should share? You can share videos that are relevant to your account and can engage your customers in a better way. You can make small promotional videos every day and post them to help people understand whatever cause you're working for. This way, people are more engaged towards what you do.
#9 Try Cross promotions
Engage other accounts with your Instagram account in order to engage as many people as you can. Connect your Instagram with your Facebook and twitter accounts so that more people can learn about you. The more social media platforms you use, the more people would know how much your horizon is expanded. You should engage as many people with you as you can. You can also use competitive activities that are going on these days. For example, you can compare your brand with another brand on Facebook and start an activity of your own! This way, your audience would like to be more interactive with you and they would comment and like your pictures more often.
#10 Buy Followers
Vibbi.com is an online service that helps you increase your number of followers and your account will get a quick boost. Through this website, you can buy followers and they would comment, share and like your photos and they would also promote your account in any way possible. Vibbi can help you in a great way in order for you to increase your number of followers within a few days. If you're new to Instagram, this website is your way to success.