For those who work in an independent capacity, as freelancers or contractors, coworking is the smart new way to do business. These fully negotiable, 'come as you are' offices are the ideal resource for people with flexible routines. At the moment, the coworking revolution is really taking off in Australia, so it's something you definitely have an opportunity to try.
While there are no rules about who can use these shared spaces, they are particularly valuable for entrepreneurs and the self-employed. You don't need a full-time office of your own to take advantage of them. All you need to do is register with a local provider. Then, turn up, sign in, and stay for as long as you like.
This guide to the ins and outs of working from a shared office space will help you get started.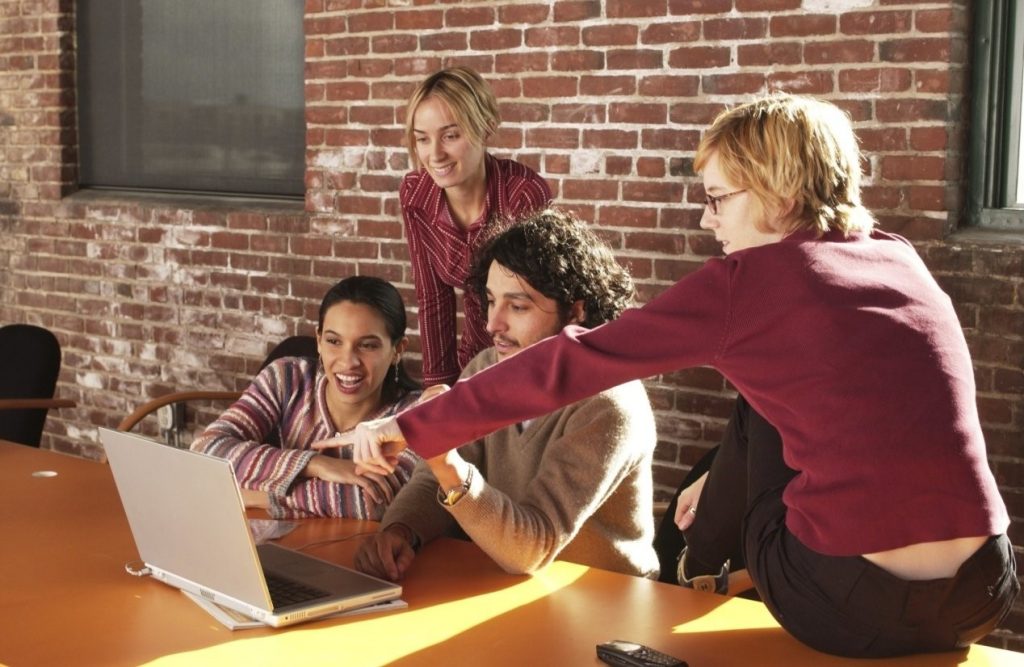 Image: http://res.cloudinary.com/www-virgin-com/virgin-com-prod/sites/virgin.com/files/Articles/Entrepreneur%20Getty/Coworking_getty_3.jpg
Know What You Want
 With the support of a service like Servcorp Coworking, you've got all the options you need. This particular office provider is one of the best in the world. It operates coworking centres in Sydney, Brisbane, Melbourne, Adelaide, and Perth.
Servcorp gives its members plenty of control. So, if you want to enjoy the affordable rates and impeccable office interiors, but you don't want to do much collaborating, that's fine. However, do be aware that these environments are designed to spark discussion, chat, and creativity.
Try to Be Sociable
 To get the most out of a coworking space, you need to be a friendly, welcoming presence. Even if you're keen to work alone in quieter areas, try to offer warm greetings to those you encounter. It is an easy way to build up familiarity and feel invested in the environment.
You might be looking for support one day. If you're struggling with coding or web design, there's a good chance that somebody around you will have the right skills. In fact, you could just need to borrow a laptop charger. The point is that people want to help friendly faces.
Attend Sponsored Events
 There's no better way to tune into the social side of your city than corporate networking events. Many coworking providers host their own pitch nights, and they're a great way to meet fellow tenants and learn about other businesses in the neighbourhood.
If you'd rather spread your wings and network away from the office, you can still ask a coworking provider for advice on where to start. The staff at these facilities have a lot of knowledge about their local area and can point you in the direction of influential people.
Shape Your Environment
 The people who get the most value out of coworking are proactive, energetic, and passionate. You don't have to be the most confident person in the room to create something special. Just come up with a great idea and invite some inspiring individuals to contribute.
For instance, you could set up a weekly workshop designed to help you share differing perspectives. If any members of the group are dealing with a problem or challenge, it might help to hear opinions from people from different industries, backgrounds, and lifestyles.
Pick a Really Great One
 In truth, it all starts with your choice of coworking space. They come in various shapes and sizes, so it's important to know what kind of environment you find productive. It's usually worth investing in a facility with extra features such as canteen areas and 'chill out' rooms.
It might sound frivolous, but there's nothing nicer than taking a well-deserved break in a comfortable space. Similarly, if you're a big fan of the outdoors, pick a coworking office that is close to parks and public gardens so you can balance productivity with personal fulfilment.
Why Coworking Is a Hot New Trend in Australia
 There are numerous benefits to swapping traditional offices for coworking spaces. The flexibility is the biggest draw for entrepreneurs. With a shared workspace, you get to enjoy the security of a fully stocked corporate suite, but it comes with no unwanted commitments. If you want to leave or upgrade to a private office, you can do it at any time.