Every landlord hopes to get the most rent possible for their investment property. What's the point of investing otherwise? While you can sit back and wait for an upswing in the market to boost your property's value, there are some small things you can do to immediately increase the rental value of your investment property. 
Below, we give you simple, yet effective, upgrades you can make to your rental property that will increase its value and attract quality tenants.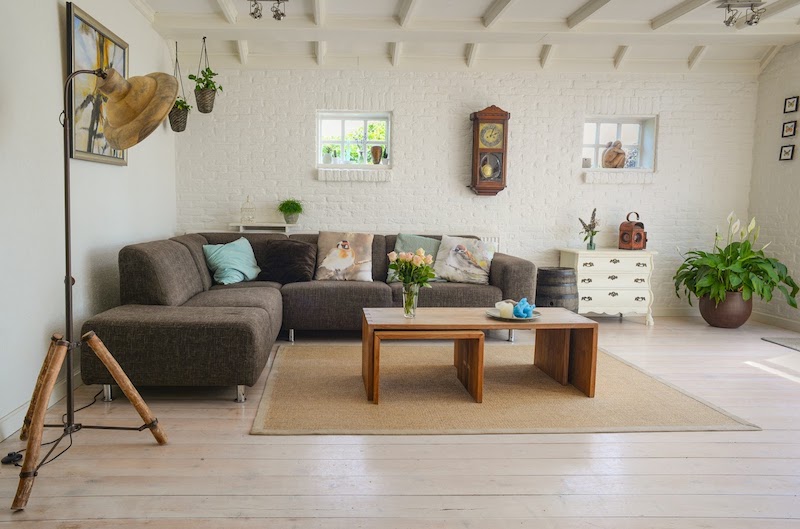 Photo: Skitterphoto/Pexels
1. Replace Old Appliances
Today's quality tenant is looking for energy-efficient appliances that save money and time and are kinder to the planet. By replacing old appliances with newer energy-efficient models, you'll up your property's value and encourage a better quality of renter. 
For example, in the kitchen, you might want to consider replacing that old stove with an induction model. Induction cooking is a trend many people are embracing as it creates an even cooking temperature and decreases cooking times. Of course, if you do make this upgrade, you'll also need to supply some induction compatible cookware as most traditional pots and pans won't work on an induction cooktop. 
2. Replace the Flooring
If the flooring in your rental is old, dingy, or otherwise outdated, replacing it with new, modern options will not only increase your property's rental value but it will also make it easier for your tenants to keep it clean. 
Consider replacing old linoleum and carpet with higher-end materials such as hardwood, tiles, laminate, or stone. Although these options are more costly in the beginning, their durability and beauty will last for years and your tenants won't think twice about paying a little more for the luxury. 
3. Increase Storage
Storage space is extremely important to most renters. As a landlord, you can increase the value of your rental property simply by providing plenty of storage solutions. 
For instance, add extra shelving to a pantry or install hooks in key areas for hanging things. Another easy and effective storage solution is to add closet organizers in every room, and if space permits, a garden shed will maintain order in the backyard. 
4. Replace Old Windows
As a landlord, it's your job to ensure your tenants have a safe and livable residence. If your rental is drafty, it may be time to replace those old windows with dual pane ones to not only improve your tenants' comfort but also increase the property's value. 
When replacing the windows in your rental, choose ones that allow as much light as possible to flood the space. It's also worth considering options such as insulated windows or windows with blinds between the panes of glass to up the rental value of your investment property. 
5. Replace the Roof
A quality roof lasts 15-20 years. After that, it becomes susceptible to damage in extreme weather. A conscientious landlord has the roof of any investment property inspected regularly and has any issues dealt with immediately. 
Having the roof replaced when needed not only boosts your property's appearance but it also protects your investment for many years to come. 
As the owner of a rental property, you have many options when it comes to making upgrades that increase its rental value. In addition to the suggestions above, you could also install on-demand hot water, a solid surround sound system, and beautiful landscaping to improve the curb appeal on the exterior. If you're going to make improvements to up the rental value of your property, be sure to choose projects that do so without breaking your budget or going overboard with little return on your investment.