Search engine optimization (SEO) is imperative for all businesses that want to have a strong online presence. It doesn't matter if you own and operate a French bistro, an insurance agency, a dental clinic, or even a law firm. Although SEO is imperative for businesses regardless of their fields and industries, you should never assume that all digital marketing approaches should be the same or even similar. If you want your law firm to take over both the Internet and the world, then you should put time and energy into all sorts of SEO strategies that are rather specific to the legal realm. Your aim should be to enhance your legal practice and its SEO style. 
Concentrate on Content in the Long-Form Category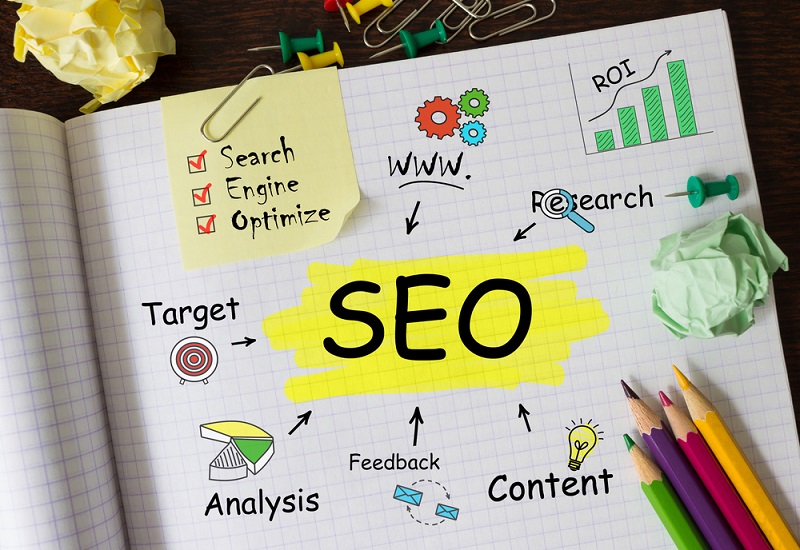 Content that's part of the long-form categorization can do a lot for modern law firms. It can help set up content pages that contain a minimum of 1,890 total words. Why is that? These kinds of pages are confirmed to receive superior search engine result rankings. Don't be too lazy to put together pages that include a lot of content. If you give people information that's meaningful and that thoroughly answers all of their questions, then you can maintain their interest levels. Useful content can also secure searchers who are trying to find specific details. That's how it can get them to your business' website in the first place. You need to have pages that consist of information that means something tangible to all of your desired audience members. These kinds of pages can make your practice seem a lot more trustworthy to the public.
Identify Target Keywords
If you're interested in optimizing the website for your law firm, then you need to begin by identifying target keywords. If you do so, you'll be able to bring in site traffic that's of better caliber. You'll be able to bring in better leads as well. Think about your firm's many specialties. After you pinpoint them, you can contemplate keywords that may work in conjunction with them.  
Think About the Speed of Your Website
Few things can be more exasperating to Internet surfers than websites that are sluggish and take ages and ages to load fully. If you want to better your practice's SEO approach, then you need to make it a point to enhance its website speed. Slow loading times can be discouraging to visitors. They can also negatively influence rankings on widely-known search engines such as Google. If you want to increase views for pages, then you need to think about enhancing your firm's website speed. It may be in your best interest to seek guidance from a capable website developer. Web coding adjustments can, in many cases, be beneficial for website speed. 
Assess All of Your Existing Rivals
There are, without a doubt, a large number of law firms near you that you consider to be your "rivals." If you want to better your firm's SEO methods, then you should think about your rivals and all of the things that they do. You can do so by studying keywords that you consider to be "targets" for your firm. Look for them using popular search engines like Yahoo!, Bing, and Google. Doing this can help you assess your rankings. If you find out details that relate to your rivals, this can get you on the right track in figuring out what kinds of tweaks are on the horizon for you. Do you have a competitor that has a faster site? Do you have rivals that utilize keywords in their headlines? Be as thorough as possible during your evaluations. 
Steer Clear of Overstuffing Any of Your Keywords
The last thing you want to do is make the mistake of overstuffing your keywords. Stay far away from keywords that contribute to noticeably awkward content. Your primary objective should be to share content that has an effortless flow to it. Strive for keyword placement that's seamless. If you're unable to place your keywords inside of your text in a way that flows well, then you should refrain from using them entirely. Search engines with time are learning how to pick up on items that mean the same things as designated search words do. 
Put Keywords Inside of Title Tags and Alt Tags
You should strive for well-rounded keyword placements. That means that you shouldn't ever neglect to place keywords inside of title tags and alt tags on your law firm's site. Make it a point to put keywords inside of your law firm site's meta description as well. Title tags are, without a doubt, paramount. That's the reason that they always need to feature keywords. Don't forget that meta descriptions are, in many cases, strong incentives for people to visit websites initially. If you want to entice people to visit your law firm's website, then you need to craft a meta description that covers everything rather concisely. 
Utilize Links in a Tasteful Manner
If you want your law firm's SEO methods to go to a higher tier, then you need to utilize links correctly. Never take a random approach to link building. This can be a recipe for disaster. Include internal links in parts of your law firm site that make sense. Internal links can enhance your visitors' experience. They're capable of strengthening website traffic overall, too. Don't brush off the concept of outbound links even for half a second. Also, be sure to utilize the top directories to gain highly relevant mentions and links. They can, in some cases, score first-class backlinks for sites.  
Assess How Things Are Moving Along
You can do your law firm's SEO plan a favor by conducting assessments on a routine basis. Figure out what you may be able to do better. Figure out what you're already doing well, too. Through this, you may be able to strengthen your techniques even more.