Besides having a great balance of your time between career and family, working from home has many advantages that totally outweigh the pros of working in a typical business environment. Some of the advantages that encourage millions of professionals to move into a more comfortable work setting include avoiding long commutes, heavy traffic, and gasoline expenses, as well as the increased productivity and reduced exposure to stress, time pressure, and distraction. Working from home has truly helped companies recruit great talents without being limited by the location. It has also given opportunities to freelancers and full-time professionals to find the job that best fits their skills, working at any time of the day that they prefer.
Despite the fact that working from home is now a popular trend among different industries, not everyone has a clear idea and strategy on where to start. Learn more about the five tips to making money from home and start experiencing freedom from all the stressful demands of the typical office set-up.
1. Get into freelance jobs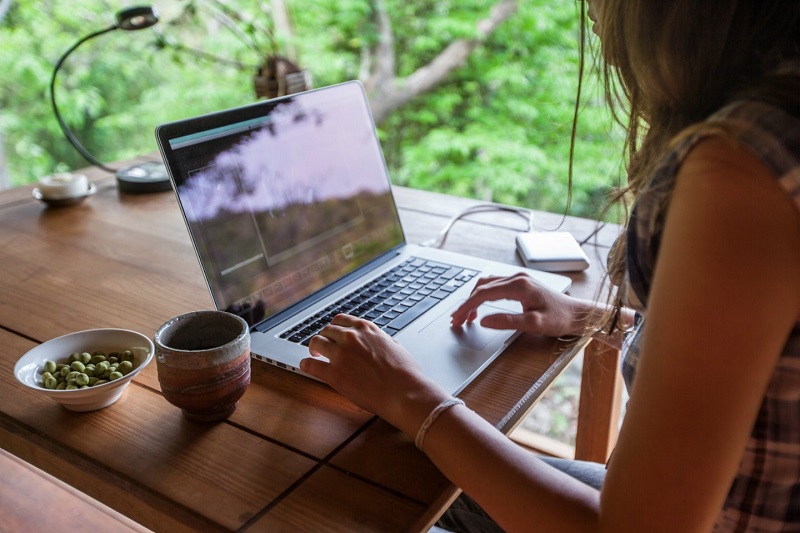 With the increasing number of freelancers added to the world's total workforce every year, it is now becoming a popular option for companies to hire freelance workers and for consumers to tap the services of freelancers instead of waiting in line in huge corporate service providers. Most of the project-based remote workers nowadays are involved in content writing, data entry, programming, website and application development, customer support, and graphics content creation. Some freelancers also work as on-call service providers in their local area; their tasks covering car repairs, computer technical assistance, home cleaning, and others.
2. Sell garden produce
If you have an unused piece of land inside your property, then you may consider selling fresh garden produce in front of your home every weekend or so. In starting with gardening, you must be prepared to invest your money in tools and your patience and skills on tending the plants. Unless you want to add gourmet products to your shop, selling fruits, vegetables, and herbs in your home does not usually require special permits from your local government.
3. Start a small shop at home
Save money on renting commercial spaces by setting up a small shop at your home. You may start with a garage sale to get a feel of how this home business would work out. You may sell unused clothes, books, shoes, arts and crafts, and also baked pastries. Another thing that you can try is to set up an online shop where you can sell in-demand items such as cosmetic products, clothes, accessories, and electronics.
4. Get into cryptocurrencies
One of the most popular methods to earn cryptocurrencies is through trading. Cryptocurrency trading can be a fast and lucrative source of income if you have the proper skills and the discipline to manage your risks accordingly. You can also earn cryptocurrencies by investing, mining, and completing tasks online. Check out this article on how to earn Bitcoin and experience using cryptocurrencies for your transactions.
5. Take advantage of your skills and knowledge
There are many services that you can offer while at home such as home-based and online tutoring. If you have the passion for pets, you can start a pet sitting and grooming station in your area. You may also work as a home-based consultant on your field of expertise. If you are skilled in gambling, you can make money with online roulette (https://www.spinit.com/en-eu/online-roulette).