Mortgage lending is an ultra-competitive business.
Loan officers with fancy titles and lenders with special incentives abound.
It can be difficult for someone who does not deal with mortgage matters on a daily basis to choose a lender to apply with for a mortgage.
In fact, it can be downright difficult to decide which lender to go with. Doing your research or homework beforehand will help you make a clear cut decision.
The following tips, however, should provide some assistance so that consumers can make an informed choice in the end.
Obtain References
Many people begin their mortgage process by talking to friends and acquaintances about their experiences with particular lenders.
This is a great way to obtain references about various lenders.
If one particular lender keeps coming up and has rave reviews from people you know, you might consider checking into this lender to begin with.
Be sure to ask plenty of questions such as fees and additional costs.
You'll benefit from being educated about various lenders before you even speak with them.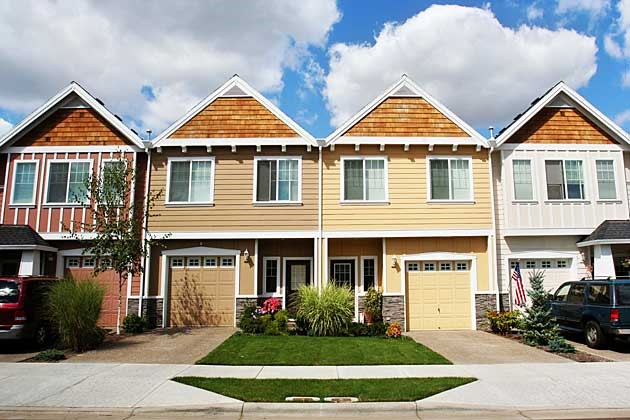 Research
Researching online is a great place to begin your mortgage process too.
You can learn about various home loans and rates.
This allows you to remain anonymous, which can be preferable when you are merely in the information-gathering stage of your search.
You don't necessarily want to field phone calls from lenders when you only want to learn the basics.
Also, be sure to check the Better Business Bureau to see if there are any complaints about the firms you intend to contact.
This can also help you make an informed decision about who to do business with.
Visit Mortgage Brokers
When you visit brokers, be sure to ask about how they obtain their commission and what it's based upon.
You want to be sure that you aren't steered into a loan that isn't right for you.
You may also want to make sure that your selected lender uses important software to help them determine your mortgage loan eligibility.
Finally, don't allow a great loan officer to blind you to the loan itself or the brokerage.
Many of these loan brokers are excellent sales people. Just because you develop a positive relationship with one shouldn't cause you to take your mind off of the big picture–getting the best mortgage and rates you can find.
Learn the Tools They Use
Not only it is important to visit the mortgage broker, it is important to learn how they work and the type of tools they use to evaluate their loan eligibility.
For example, with bank statement mortgage loan program for self employed borrowers, all is required is 12 to 24 months of bank statements.
There are various tools out there that many brokers or mortgage lenders uses to evaluate the potential borrower.
If you are able to learn more about the broker or the financial company, it will help boost your confident and find ways to help make the process easier.
You should be very selective in choosing the right mortgage lender. You don't want to struggle with making payments and run the risk of losing your home. A foreclosure on your credit report is very damaging.
Sources:
"A Look Behind The Curtain: How to Choose a Mortgage Lender", Forbes, http://www.forbes.com/sites/moneybuilder/2013/03/26/a-look-behind-the-curtain-how-to-choose-a-mortgage-lender/
"Solutions LoanDecisions Originator Solutions Pricing & Eligibility", LoanLogics, http://loanlogics.com/pricing_eligibility.html