Keeping your business at the forefront of the latest industry trends is important. So why should your office fall behind the times?
Be sure to upgrade your office with these five incredible ideas – it'll please your employees no end!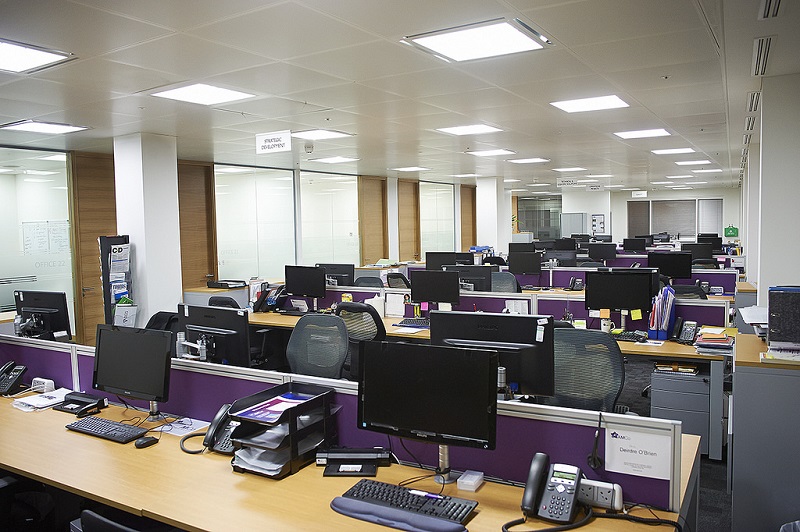 New Computers
Everybody moans about slow office computers. Productivity levels will instantly shoot up. Especially if your employees aren't waiting for those extra minutes of the day while their computer catches up with them. Upgrade to a new fleet of Apple Mac machines.
These are proven to last longer, and offer better performance in the office in compared to tired, old Windows systems. It may be worth upgrading your IT staff, too. If you've currently only got one maintenance man employed, then considering hiring additional professionals. So, that way, your IT never causes you any issues!
Added Security
Another sound office upgrade is improving the security of your building. Commercial locksmiths can provide your office with a secure registered key system.
This will allow only those able to access your premises to do so. This is brilliant for making sure that intruders are kept away. Thus, ensuring that secret or confidential documents remain private.
Water Dispenser
Your staff will love you for this one! It even has its health benefits, too. Getting a water dispenser is a sure-fire way to raise office spirits. As adults, we must consume around two litres, or eight glasses of water, per day.This is a sizeable amount! So, if you want your employees to stay fit and healthy, ply them with free water from a water dispenser. The cost of paper cups and barrels of water is fairly inexpensive and will probably pay off in the long run. Consider this office upgrade, today! It's a great one.
Comfier Chairs
This one is really important, too. Upgrading to chairs with sufficient lumbar support will help your employees prevent back pains and ache.
Sitting at an office desk all day can do your body harm. So be sure to decrease the effects of this as much as possible by investing in comfy chairs for your employees to work on.
Encourage them to get up at least once every half hour, even if it's just a short walk to the printer, as this will keep their bodies active.
Air Conditioning
If your business is located in a rather hot locale, then you're going to need to upgrade to air conditioning as soon as possible. Productivity levels will be at an all time low if your employees are gasping for air in your humid, stuffy office.
Investing in and maintaining an air conditioning system needn't be too expensive if you shop around either. That cool office breeze is a far nicer environment to do your best work in – believe us! Give it a go.
If you enjoyed these office upgrades, then check out three more things your office may need, here.
Hopefully, these five tips have inspired you to reinvent your office and really raise the spirits of your staff! All the best.