Casters are an incredible addition to your furniture at home. They are also very useful on any large equipment or machines in your workshop. You might not have considered this to be a good idea, but you can truly make your home and workshop easier places to maneuver in if you have chosen the right casters. You could start with something like the Colson Series 1 casters, and you could install them on many different kinds of your furniture or work equipment.
1. How Do You Use A Caster?
A caster is screwed or nailed into the leg or foot of any piece of furniture or work gear. Some casters require you to bolt them on to some machines because they are more heavy duty. Other smaller casters you can use screws or nails to secure them to the legs of wooden furniture. You must have a caster that will swivel so that you can move anywhere that you like and in any direction. There are even casters that have a brake attached to them, so the item stays in place better.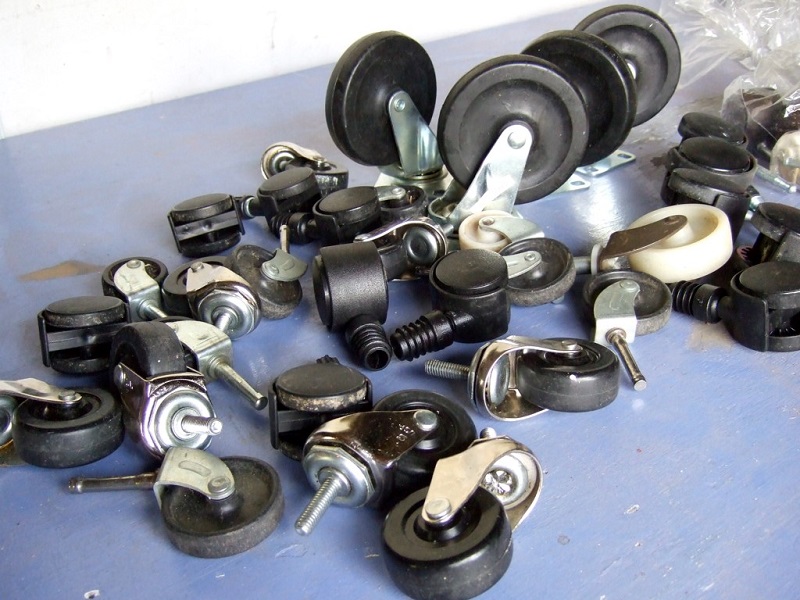 2. The Brake Pedal
You need a brake pedal if you want to have a way of stopping the caster from moving once you have positioned the item to the right place. Someone who is trying to make the best arrangement of their home or workshop needs the mobility that casters provide, but the security of the brake once they are in the right spots. This is why you need to have a brake on the caster for the sake of safety when you are working in a workshop or factory with heavy equipment. If certain equipment starts to roll around or move while you are using it, that can become dangerous.
3. How Do You Install Casters?
Most of the time you can install casters using the tools that have been provided with your caster set. If you want to, you can use different materials to secure the casters if you believe it is necessary. Someone who wants to install their casters and have them extra secure might go for nuts and bolts or special wood screws that give you a much firmer installation so that you do not have any wobble. This is especially important when you are putting casters on a heavy piece of furniture or machinery. You want to make sure you can sit on a piece of furniture or use the machine without worrying about breaking the casters. This is why you need to make sure you pick the right casters based on the weight of the object, the environment they will be in, and how they are going to be used.
4. How Do You Roll The Casters?
There are many different kinds of casters that will roll smoothly, and you also want them to feel like they will move easily without any worry. You should not buy something that has the wrong type of texture for the floor material. You also need to be sure that you have found something that will not rock back and forth while you have stopped it or applied the brake. This is why it is important to stick with high quality casters.
5. Conclusion
There are a lot of people who are going to want to have various casters attached to all their furniture and workshop machines. You can move these things all around the space with no trouble, and you will find that they are very easy to install once you have flipped the furniture over and you have access to the legs. You could use casters with a heavy brake pedal, or you could purchase something that is a little bit more subtle or harder for you to see when the machines or furniture items are moved into place.