The way in which society views healthcare and how it should be managed has changed. The prevailing trend is to be able to provide healthcare that is proactive and ongoing rather than reactive and intermittent. This change in approach and mindset of both healthcare providers and clients or patients has resulted in some interesting business opportunities. Proactive healthcare is a sector in which rapid growth is expected in short to medium term, and as such, the advice is to strike while the iron is hot. It is arguably the next big business opportunity, and this article should provide you with the impetus and knowledge you need to become your reality.
Proactive Healthcare
This is a way of providing health services whereby integrated dialogue is created between the patient and all those healthcare providers involved in a person's care. This dialogue is an ongoing feature of modern care and is not based on sickness or ill health but on the premise that such care can serve to avoid serious health surprises. The patient's health is monitored based on historical and genetic inferences and adjustments made to lifestyle to improve long-term health. It is a simple way to ensure improved long-term health and wellbeing.
With the US spending over 3 trillion a year on healthcare, it is a huge industry, but most of the efforts have been directed towards looking after sick people instead of looking to keep people healthy. 
The change towards a more proactive approach has been a long time coming. It has ushered in a major shift in the way healthcare will be provided and a rush to market from many who seek to take advantage of the change in client and customer needs. Americans now aim to keep as healthy as they can for as long as possible and will achieve this with more frequent health checks and assessments. Some of these can be done at home, while others require visits to primary health care providers.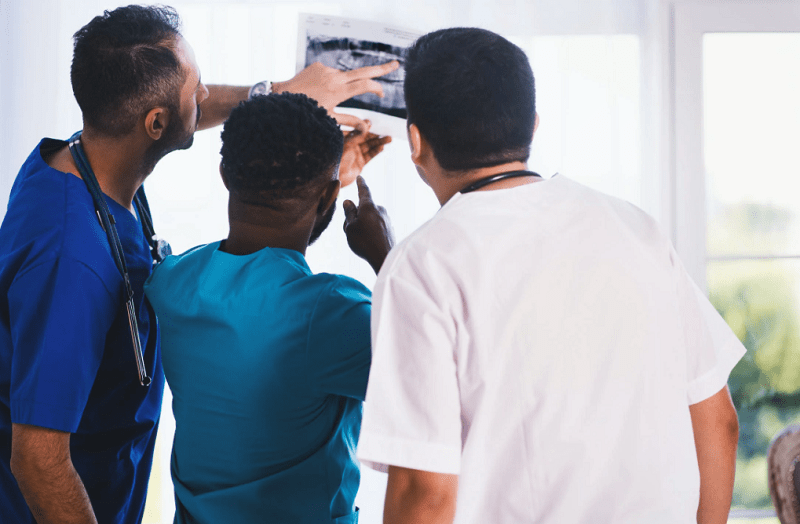 New Healthcare Business Options
Innovation around Home Testing: This is proving to be a huge market, and although somewhat of a blue ocean, the competition is gathering, and the waters are turning red. If you are interested in this sector, it will be important to ensure integration with existing health care systems and tech and then act quickly.
Home Healthcare Visits: There has been an increase in the number of care businesses being established to provide this proactive healthcare. With professional home tests available from reputable outlets such as medical-supermarket.com, it is possible for trained healthcare staff to provide ongoing check-ups and tests for illness or to monitor a chronic illness. The idea is to identify issues early and prevent later, more extreme hospitalization or avoid this altogether. Having a team of trained healthcare staff to do just this is a great business opportunity, and there will be no end to those looking for your services.
Private Primary Healthcare: With the right licensing and trained staff, it is possible to join the private healthcare industry. The top options in the current context will be either a general health testing venue or an enterprise that specializes in certain healthcare tests and checks.
The proactive healthcare industry has and is creating a number of business opportunities. These opportunities will lead to growth and development of the sector, and as an entrepreneur or businessperson knows, there is no time like the present to enter this fray.