Right now, there are over 10 million more smartphone users than employees in the UK. In January 2017, the Labour Force Survey discovered that there was around 32 million people in employment, while up until December 2016, it was estimated that there were around 42.4 million UK residents using smartphones.
So, what does this mean to your staff and how they work? According to Statista, a leading statistics company, it's estimated that the UK will be home to approximately 48 million smartphone users by 2018.
Since the smartphone trend is only likely to get much bigger, it's crucial for employers to know how this might affect business. A past consensus view was that using these devices makes workers inefficient and easily distracted. But the tide appears to be turning. United Carlton (a print solutions business in north-east England) has researched why it might in fact be profitable and productive for companies to let their staff incorporate smartphones into their day-to-day work.
Using smartphones at home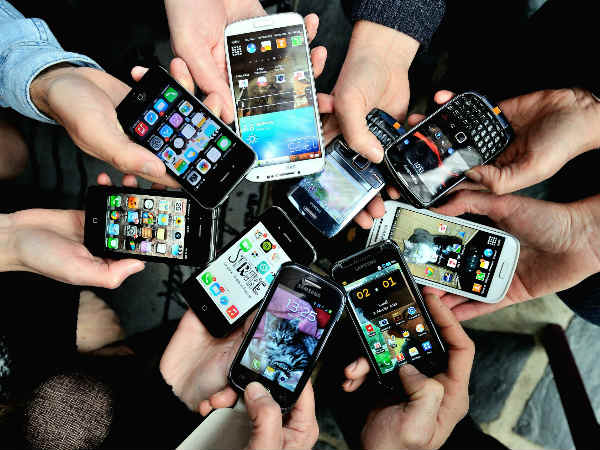 How we socialise and communicate at home and at work is completely different to even just a few years ago. To gauge how smartphones can affect work, we need to look at how important they are outside of it. Younger people are especially influenced by the rise in smartphones, with research suggesting that 70% of 18 to 24 year olds even check their phones in the middle of the night. This might seem unimportant, but this post-digital generation is the future workforce and they are almost certainly going to shape the way smartphones are incorporated into working practices in the future.
Smartphones and their effect on working culture
If you're an employer, we're sure you've already been involved with the BYOD trend. BYOD stands for Bring Your Own Device and describes the policy of letting workers use their own phones, laptops, tablets, and other personal devices at work.
There's a clear divide between employers who are happy to let staff bring their smartphones and those who think it's terrible for efficiency. Perhaps this depends on the type of work, but if employers just give the BYOD culture a trial run, they might find that it saves time and actually helps with productivity. To elaborate, when employees are connected to a wireless internet network, they can possibly complete tasks in ways not limited to sitting at a desk or being in the office. Let's look at a working example. If your staff use a Toshiba printer connected to a company network; they can then use their individual smartphones to print documents without having to install additional software or be sat at their desk. This flexibility frees up time during the day and can make communication and completing paperwork more efficient.
In fact, Cisco Internet Business Solutions Group carried out a study that found that the average BYOD user saves 37 minutes per week due to using their own devices. This is because these users are working on the go and between 'dead-times' in the office when they aren't stationed at a computer.
BYOD across the globe
Casting a wider net, we can see a similar positive trend occurring across Europe and the world. Users in the USA saved 81 minutes per week by using smart technologies on the job, while those in Germany saved four minutes per week. In other research, smart device users appear to be working an extra two hours and sending an additional 20 emails a day. Since they're able to introduce their own technologies into their working practices, it's arguable that users are also more likely to take work home with them, which could explain the extra tasks completed.
Employers' thoughts
Personal phone habits undoubtedly play a major role in employers' sentiments towards BOYD. Research conducted by the University of Surrey has suggested that 11% of employers believed that it was unacceptable for a mobile phone to be turned on during a meeting, while 80% believed that it was inappropriate to read or send text messages in the company of other colleagues or their boss.
Generally, employers are quite suspicious of the use of mobile phones in the workplace, which is mainly because most simply view the smartphone as a distraction that reduces an employee's ability to complete a task. Although employers can introduce company policies, many are hesitant in creating a companywide document on mobile phone usage. One small business expert claimed that business owners are 'worried staff will spit the dummy' at a mobile phone policy. To counter this, they suggested that employers should 'simply show them the math' as staff are likely to co-operate to keep the company going and protect their job.
What happens if employers don't incorporate the BYOD culture?
You can miss out on a host of bonuses if you don't give some leeway to the BOYD trend. If companies are willing to kick-start a BYOD culture, then they may see benefits such as:
23% rise in job satisfaction.
16% boost in productivity over a 40-hour week.
21% increase in company loyalty.
This debate is ongoing. But perhaps employers need to accept the massive technology advances and try to make them work to benefit business processes and staff efficiency, instead of simply trying to stamp them out.