Serviced offices can be a tremendous opportunity for your small business. They can give you access to new markets, allowing you to create the kind of scaled growth that your business needs. 
However, in order to get the best out of serviced offices, you need to know how to make them work for you. Here are a few secrets to help you take advantage of your serviced office suite:
1. Be Spatially Aware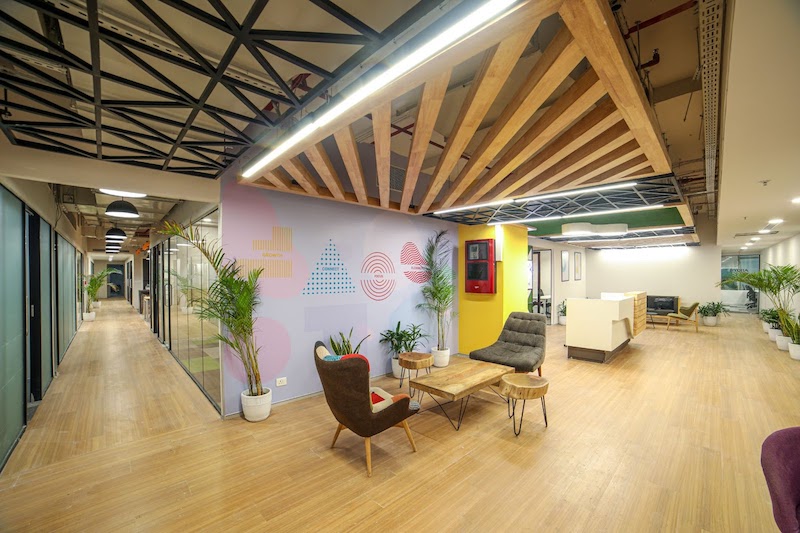 Photo: myHQ Workspaces/Unsplash
The area in which your office is located is incredibly important, especially when it comes to natural light. The layout should be functional but comfortable, welcoming and appealing but still practical. Employees should be able to navigate through the office without any trouble, and you want to always be within reach of suppliers and customers. 
2. Get Involved In The Community
Business owners in the modern world must always ask questions and do research. If you're going to work from serviced office buildings, you and your staff must know what's going on in the area so you can all make informed and intelligent decisions. 
Aim to discover everything from the best local restaurants to the top spot for stationery and office supplies. By finding and supporting other local businesses, you can use social procurement as a positive networking and relationship-building exercise.
3. Network With Neighbors 
No business is an island, especially when it comes to the kind of set-up you'll find at a business center. Just as you want to get to know the local community, so too should you connect with other businesses in the building as much as you can. Starting with a simple introduction and nursing the relationship as you go, you could end up with Many mutually beneficial partnerships. 
4. Think Long-Term
If you get the fundamentals right, your business will grow, so you need to make sure that your office space can accommodate more talent in case you decide to kickstart the recruitment process sometime in the future. 
You're better off with a space that has the capacity to support you through all stages of growth. Basically, if you're going to need more facilities at some point, it's best to start thinking in that direction now. Thankfully, most serviced office suites have a variety of spaces available and no lock-in contracts, meaning you can expand when the time is right. 
5. Be One With The Boardroom
Make the most of the meeting rooms that are made available to you in most serviced office buildings. Consider holding workshops and training sessions in the boardrooms, possibly even conferences. You'll really be doing yourself a favor by making use of meeting rooms in as many ways as you can.
6. Take Break Areas Seriously
Taking a breather during one's busy schedule is just the type of thing that keeps productive workers going. Staff should be encouraged to take some time out in one of the spots that are designated for that purpose. This is a great chance for employees to interact with team members from other businesses, which can come in handy. 
The psychological benefits of changing your surroundings once in a while can't be denied, so it's so important to use those little relaxation nooks throughout the day to improve productivity. 
Capitalizing on shared office space doesn't have to be hard. There are many benefits you can get, but you really have to put these tips to work if you want to get the best results. Where your business is based and how you make use of that space can mean the difference between barely existing and running a successful enterprise. Now, let's get to work!