Information Technology is a broad term encompassing a wide variety of technologies used to create, store, manipulate and share information. This technology comes in many forms: computers, servers, Internet equipment and phone systems, to name a few. Overall, conducting business at an optimum level in today's high-paced, ultra-competitive economy would be nearly impossible without information technology. Let's take a look at some of the ways IT is making business better.
Efficiency
Technology increases business efficiency by helping to lower overall operating costs. For example, a multi-location company could centralize its payroll duties at one location using an IT infrastructure. Other companies utilize state-of-the-art ERP Software or other systems to streamline and automate their operations. Another example of business economic efficiency would be moving as many high-cost routine tasks as possible to an automated online platform that frees up employee time for other critical duties.
By centralizing operations online or via an internal infrastructure, it takes less time to complete tasks and decreases a company's overall operating costs.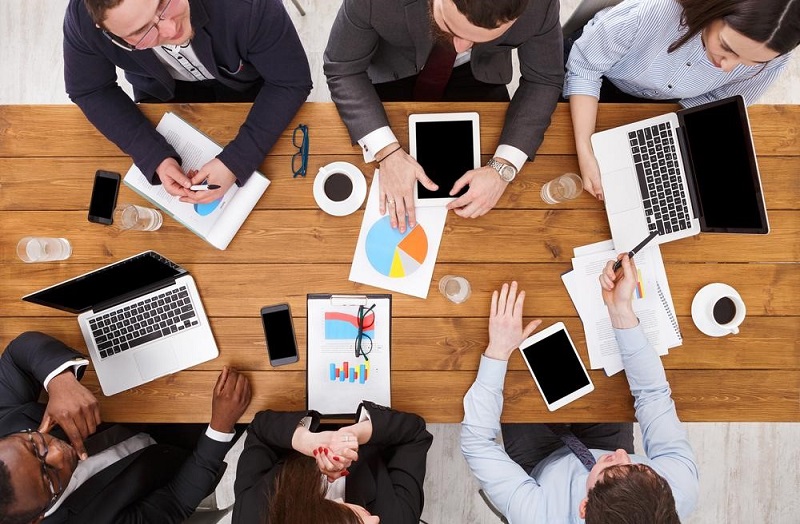 Source: Shutterstock
Communication
The business world depends greatly on constant communication. Information technology makes communicating – whether it's from one office to another within a single building to across the globe – much faster. Better communication increases productivity, enhances decision-making processes, and helps ease a company's growth into new countries and territories. Internal instant messaging platforms, email, and other electronic forms of communication allow businesses to quickly send daily status reports, employee updates and to connect with customers and partners in a highly efficient way.
Productivity
Streamlining work processes via instant communication, collaborative workspaces, and shared data storage increases a business' productivity dramatically. With modern IT systems in place, employees can do more work in less time because many routine tasks such as data analysis can be automated.
Information technology can also be used to assist businesses in managing their client base. Customers may ask questions and get support through email, live chat, or via a phone system that connects them directly with an available customer service representative.
Customer Satisfaction
Customer satisfaction is the key to any successful business. Today's IT systems make communicating with customers and understanding their needs faster and easier than ever before. Real-time technology such as webinars, emails, social media, newsletters, member portals, and text messaging via smartphone enable businesses to interact with and cater to existing and potential customers quickly. Business owners in the know use advanced customer relationship management systems (CRM) to track customer trends, understand their behaviors, and predict their future needs.
Management and Globalization
The larger a business gets, the harder it is for its owners to manage everything manually. It becomes challenging to juggle things like human resources, accounting systems and the like, but by implementing IT-based solutions, top management can monitor and manage their business at anytime from anywhere in the world. In fact, many of the most successful companies in the world use these Internet and cloud-based systems to manage their physical and virtual offices worldwide.
Ultimately, it is almost impossible to achieve optimum business success without using information technology in today's world. In many cases, there is a significant investment associated with leveraging this sort of technology. However, the benefits can exponentially outweigh the costs. Using IT business solutions, hiring highly-trained technical experts, and making the right business decisions when it counts is what it takes to achieve business success. As long as IT continues to improve business productivity and efficiency, businesses all across the globe will continue to rely on it for their success.