The demand for energy is increasing constantly with the increase in the global population. With the rising demand for solar energy, the LED solar lighting systems have really come to the rescue. Undeniably, the LED solar lighting systems are a quantum leap in technology. The exclusive approach of LED lighting systems has served the purpose of energy saving and cost -effectiveness. They cannot be compared to the traditional methods of lighting.  
If you are thinking of installing a lighting system in your area, be it your backyard, parking lot, city business or community, there can be no better option than LED solar lighting systems. They make an impact on both the environment and the area you are lighting up.They offer you a green alternative using no power at all from the grid. Moreover, the LED solar lighting systems can be installed in different areas of your home arranging more tenants as it will serve as your unique selling point. Predominantly, there are numerous benefits of LED solar lighting systems. Here are a few reasons you should make solar lighting as your first option.
Environment Friendly
Since all the systems are completely powered by  the renewable source of energy i.e solar energy, it decreases the problems caused by the exhaustion of our planet's resources. It reduces the global carbon footprint which is a biggest problem these days. The solar energy fills the batteries within the day which is completely recyclable. During night, the long lasting LED fixtures operate off the stored power. The process keeps on continuing with no usage of outside energy sources keeping you pocketing friendly.   
Low cost Installation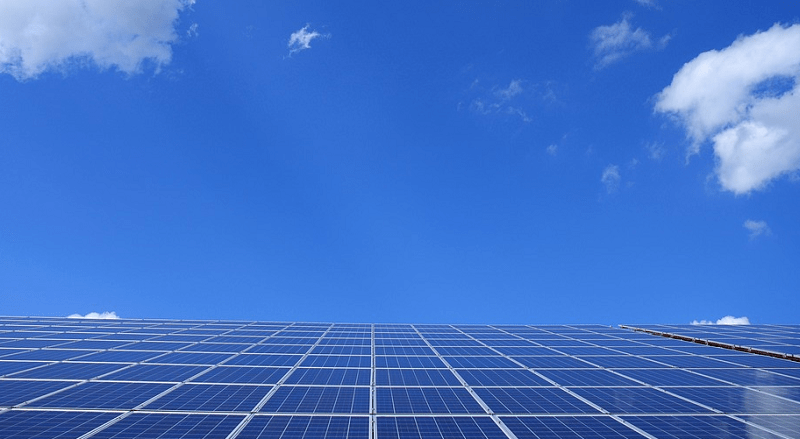 The maintenance and installation of the LED solar lighting systems are quite low cost because there is no underground conduit running from the main power. All the wiring is at the top of the system making it function for a long run.  Few checkups and cleaning is required to ensure its longevity, there's nothing else you need.  
Zero energy bills
Sounds like music to your ears! Yes, a LED lighting system requires no electrical power bills. The overall savings like this by installing a solar system is no more a dream now. Without giving a second thought you can light up your area and burnish your green credentials. 
Speaking of the conveniences provided by LED solar lighting systems, you must be curious to select a perfect light that perfectly illuminates. There are tons of products of LED lighting systems that can be used for your area. There are a number of shapes, sizes and types that can cater to your needs. Various types of solar lights are on sale from  different vendors and different companies. What to look for when you're searching for quality parts will justify your investment and reduce confusion. Therefore, in order to fulfil your needs effectively, it is very crucial to choose an extremely efficient and cost effective LED lighting system that will last long-term. For choosing the best LED solar lighting system, you have to consider few factors to light up your area.
Solar LED street lighting
A solar LED street light should provide high intensity lighting at night while consuming no electricity. It should contain fixtures ranging from 600 lumens to a full 12,000 lumens, an extremely bright solution that illuminates subjects in clear, white light.Every fixture has high CRI i.e (color rendering index lights) to illuminate subjects in natural and clear light. LEDs are proven extremely efficient in comparison to other lights as they don't last as long or cost as much as an LED light. Consider these factors before installing a street light.  
Solar parking lot and pathway lighting
Solar parking lot lighting should have high quality LED fixtures that couple with solar panels for maximum efficiency and savings. Components made of hot-dipped, powder-coated, galvanized steel for the poles and Cree LEDs, these systems offer reliable lighting for narrow to wide areas and can withstand a variety of harsh weather conditions.  On the other hand, for pathway lighting the components made of hot-dipped, powder-coated, galvanized steel for the poles and cree LEDs, these systems offer reliable lighting for narrow to wide areas and can withstand a variety of harsh weather conditions.  
Solar LED security and portable lighting
The solar LED lighting system should have photovoltaic (PV) panels which givo-crystalline silicon providing  at least 5% more performance efficiency than other technologies. As a result of which, solar perimeter light's battery lasts longer and delivers a better lighting result. Whereas, the portable lighting systems must contain solar panels composed of mono-crystalline silicon, which provides at least 5 percent efficiency over other technologies.Finally, resulting in the long lasting  battery delivering a better lighting result at a better price.  
Takeaway
It might seem an intricate process to install a solar lighting system, rather, it is the most simple system to use and install. It comes with no usage of wires and power components, eventually, making it perfect for the long run. It is a new uprising letting the people make most use of it by keeping your pocket friendly.