Any self-employed person who operates his business as an individual owner is known as a sole trader. A sole trader has negligible legal identity apart from its owner and is therefore also referred to as a sole proprietorship. The business is run entirely by the owner, with no other employees.A microbusiness, on the other hand, pertains to any small business which has a number of employees, usually less than ten in number.
Studies have revealed that there are millions of sole proprietorships and microenterprises operating in all parts of the world. Though they have very limited options to break down the barriers to fulfill their business financial requirements as compared to large public or private companies, there are several options available to them to source adequate funds for their businesses. This despite the fact that sole traders and micro businesses are considered to be in the high risk category, and are therefore unable to raise loans on the basis of just their bank statements.
Guide to sole trader loans
All businesses run by a self-employed individual are eligible to avail of sole trader loans. They do not have to submit any sort of paperwork that all limited companies have to submit, which makes it somewhat difficult for them to get sanction through the traditional institutions. That said, there are several sources of sole trader finance:
Unsecured business loans

:
The unsecured business loan gets you access to a stipulated amount upfront which is to be repaid in monthly installments till the loan is fully paid off. You will mostly be asked by the lender to give a personal guarantee as a form of security.
Hire purchase

: With a hire purchase agreement the borrower pays a portion of his assets value as down payment. After you have cleared the loan by paying a monthly rental fee, you are permitted to take back your asset.

Retained profits:

This enables the sole trader to plough the profits back into the business.

Secured loans:

 From financial institutions against personal or business assets. Interest rates are high as are the chances of rejection.

Crowdfunding options

: This platform enables the investor to pitch his business venture to an investor pool who if they approve can pool in funds to support through donations.
With so many options available, it can become tricky to narrow down to the right one and using a sole trader business loans guide is a prerequisite. As a sole trader, you need to take the following things into consideration:
Since how long your business has been running and what is your monthly turnover.

The amount you need to borrow and the time period to repay it.

Whether you wish to offer collateral or not.

How comfortable you are with timely repayments.
Benefits of sole trader loans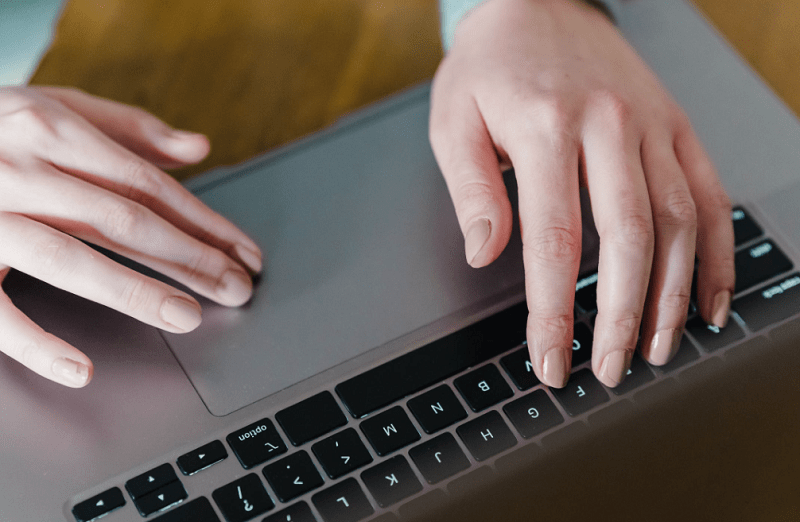 The biggest advantage of availing unsecured sole traders finance is that you need not provide any collateral towards security. This not only safeguards your invaluable business assets, it allows you to get funds fast, sometimes in as much as twenty four hours. Another plus point is that you can apply online and get registered within minutes as against waiting for weeks or months to just get an appointment with a bank. Moreover, alternative providers have many lenders on their panel, the chances of finding a good match are high. Finally, the sole trader keeps total control over their business and gets to make whatever financial decision they wish.
Micro Business loans
Startups with high potential growth and those businesses which have been doing well for a long time can be encompassed as micro businesses. The general definition says that any business with upto ten employees operating on a small scale can be termed as a micro business. Unlike bigger enterprises, these businesses are just required to prepare accounts that meet the statutory requirements.Micro businesses play an important role in keeping the economy in check, especially in the poorer rural and urban communities.
A high concern for these micro enterprises is getting access to finance. This is because most of these owners assume that they are less capable of getting help from the financial providers as they normally target high-growth companies. A micro business loan is usually unsecured. An alternative to micro business funding is merchant cash advance.
Smart ways for sole traders and micro businesses to manage their finances
Irrespective of the line of work you are in, whether a sole trader or a micro business entrepreneur, the key to managing the success of your enterprise is proper management of finances. This is because the flow of cash in such businesses is rarely steady. At times you will have money coming in lump sums, but subsequently these will surely be followed by long periods of drought.
Lack of proper control can easily spiral into an uncontrollable situation for sole traders if they start spending big as soon as they receive their loans. This can easily result in an overload of credit till you wait anxiously for the next payment to come into your bank. The question, therefore,is how to build your business wealth and manage cash flow and reduce your tax while navigating in this tricky period. So if you want to protect your business and wealth, follow these key financial tips:
Know your net worth
While this may sound absurd, the fact is most of the people running small businesses have no inkling of their true worth during the course of a year. It is very important to maintain a good set of accounts and books that reflect your assets and debts, particularly towards the end of the financial year. With some guidance from your chartered accountant you can look at ways and means of maximizing your after tax situation.
Use your assets wisely
As a small business owner, you are bound to have unlimited liabilities which can put your own and your business assets in s spot but many are unaware of this. Risks of litigation are much higher for small and micro businesses owners because of the tax burden linked with the purchase and installation of the important assets. It is imperative to alleviate costs wherever possible.Interest rates are low presently but it is a saving nonetheless.
Utilize your short term funds
If you want fast access to a short funding source, place every spare penny you have in an offset account towards paying a mortgage or home loan rather than make extra capital repayments. Most people avoid this and consider clearing down on their mortgage as soon as possible as they consider it as a bad-debt liability.
Always prepare for Plan 
When we see markets and economies changing rapidly, the old saying not to put all the eggs in one basket holds true. Building wealth outside your small business will allow for better protection when the going gets tough. While what you do may make you rich, it is good to have an alternate plan in place. It is advisable to put funds into superannuation to protect the business against bankruptcy. Try and make your equity as less as possible for your creditors in the event of any litigation. If you have property of your own, ensure you maximize debt on that property.