Many entrepreneurs and startup business owners think they need the support of their friends, family, clients, and customers, and that's about it. However, what about all those other businesses that make sure yours is the success it was potentially meant to be? Consider putting the following services on speed dial, for there might come a time when you need them:
A Computer Guru
Almost everything in today's modern world requires a computer and some form of technology. Before you open your doors for business, it might pay to look at different options for small business IT support. 
Everything from your till to your work computer and label maker should be in tip-top shape for daily operations. What's more, by having someone in IT support Birmingham on your side from the beginning, you can rest assured that quality IT service, when required, is prompt.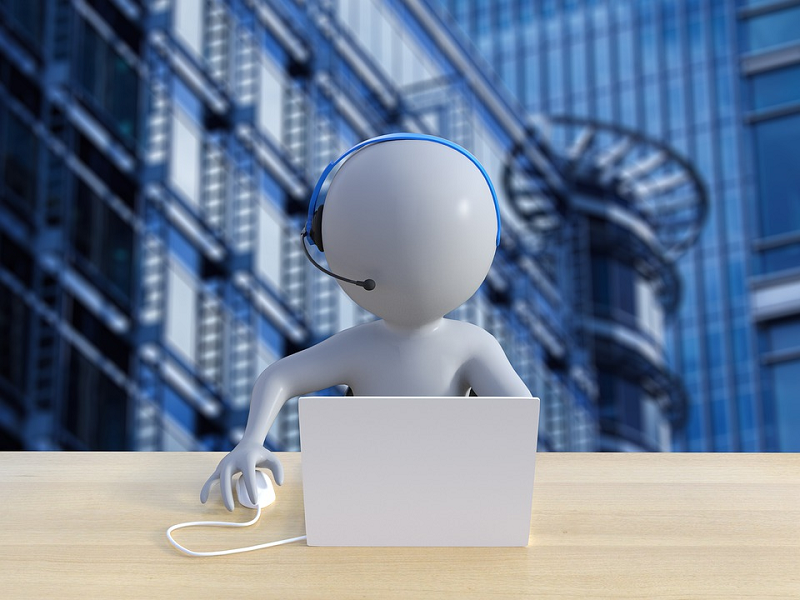 Source: The Digital Artist
A Marketing Master
Around 14% of new businesses fail in the United States because of poor marketing. Don't end before you truly begin. Spend some time looking at what marketing options will suit your business model, and enact them while you're getting all your ducks in a row for your launch. 
As noted by Alex Denholm of Ghost Insights, having a marketing expert on your side can also mean your online presence is taken care of, further strengthening yourself and your image in the marketplace. The more people that know about you, the more successful you can ultimately be. 
Don't underestimate the value in social media marketing, email marketing, and radio ads, just to name a few. 
A Numbers Wizard
If you hear the word 'tax' and your eyes roll to the back of your head, it's clear that someone you need on your side when starting a new business is an accountant. While you might not understand federal, state, and local tax requirements, you do need someone who does. Ignorance and naivety is no excuse for getting the numbers wrong.   
What's more, failure to abide by your tax obligations can see you in financial ruin straight off the start line. Fortunately, there are thousands of accountants throughout the United States who help both small and large businesses with their daily accounts and annual returns. 
A Virtual Helping Hand
Nearly 70% of small businesses start from home, and who knows how many of them choose to stay there? For entirely digital companies, there can be a need for virtual services such as offices and remote workers to keep costs low and first-time business owners comfortable. 
Don't be afraid to outsource time-consuming data entry to a virtual worker, or sacrifice a brick and mortar store for a more cost-effective virtual one. 
A Magical Mentor  
Having a business mentor can make a world of difference to a stressed, struggling, and overwhelmed startup business owner. Don't wait until you're already not managing before you try and find someone who can help. Instead, seek out someone who has plenty of experience in business ownership before you start your journey so that you're aware of what to expect. 
Starting a business is not always a walk in the park, but having someone who gets it can be the light in the dark tunnel you desperately require. 
Many new business owners put a lot of time and effort into making sure their new store looks perfect, or that they have enough stock to open their doors. However, what about all those essential services you might need to rely upon once trading commences? Don't underestimate the value in an IT expert for daily computer needs, not to mention someone skilled in bookwork, marketing, and lending a helping hand.