In more ways than one, the tech start-up world, and the tech industry, in general, can be considered the catalysts for the onset of the so-called Third Industrial Revolution. Some may already be familiar with the phrase Internet of Things (IoT), where more and more everyday devices and appliances are connected to the Web, 'talking' to each other. The impact of the start-up world on how we do business is profound. Let's look at a few ways that the new wave of businesses has changed the way we work:
On-Demand Offices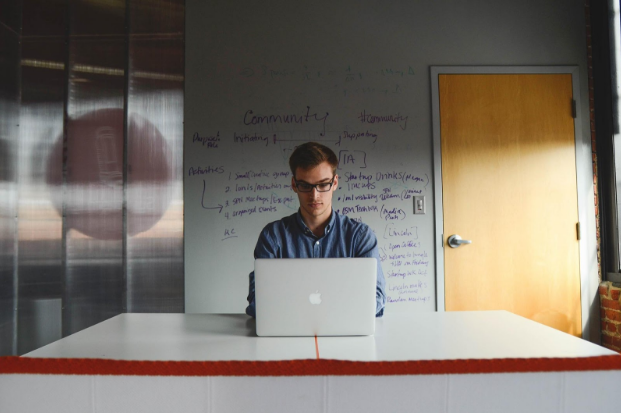 Image Source: Pixabay
The tech start-up world is having a tremendous impact on how the economy looks now and into the future. Virtual offices are a great example of this. Instead of having to buy or rent a property, these tech start-ups make use of on-demand virtual offices. Thanks to the increasingly digital world, people can conduct entire businesses from home or a tropical beach, and only use meeting rooms, hot desks, or business lounges when they meet clients or business partners. These 'virtual' offices also provide start-ups with a premium business address, without requiring a permanent physical presence and associated rental and other costs.
Social Media
When Facebook launched back in 2004, nobody would have guessed that this social platform, and others that followed, could have such an enormous impact on the business world. Yet, they have. Back in 2015, an eternity ago in the digital age, there were over 50 million small businesses using Facebook to connect and market to customers. By 2017, that number rose to 65 million. With the introduction of live video content as a marketing strategy in early 2018, B2C interactions have ballooned by 600%.
The Cloud
Cloud computing can trace its origins as far back as the 1970s, but it wasn't until Amazon introduced its Elastic Compute Cloud in 2006 that things began to take full shape. Today, cloud technology has completely revolutionized the business environment. No more searching the basement archives for a file dated two years ago and then sending it by post to the CEO who's in Denver on a business trip. Now, he or she can do it themselves with just a tap of the finger.
No longer are managers and employees worried about such issues like miscommunication or forgetting to send documents when everyone authorized has access to that information from anywhere with an internet connection.  
The Rise of the Freelancer
Many still view freelancing as more of an 'in-between jobs activity' and not as an actual career. However, freelancers comprise over 35% of the US' entire workforce. Who's to say that this very article wasn't written by a freelancer? Platforms such as Upwork are hosting twelve million freelancers and over five million clients looking to hire. Statistics show that among those 45 and older, only about 28% are freelancers, whereas that percentage jumps to 47% for those between 18 and 21.
This trend isn't happening because the younger generation is more attracted to the prospect of freelancing only on account of their age. It is as a direct result of the current, digital-oriented business world's need for it. With the rise of automation and telecommuting, we are now seeing just the beginning of what can become a standard form of employment.
The New Economy isn't something just over the horizon; it's happening right now, before our eyes.