Billboards still play an important role in today's advertising. They help connect new customers on a daily basis, 24 hours a day. Digital billboards have made advertising even more effective, not to mention cost-effective if you want to change your message more often.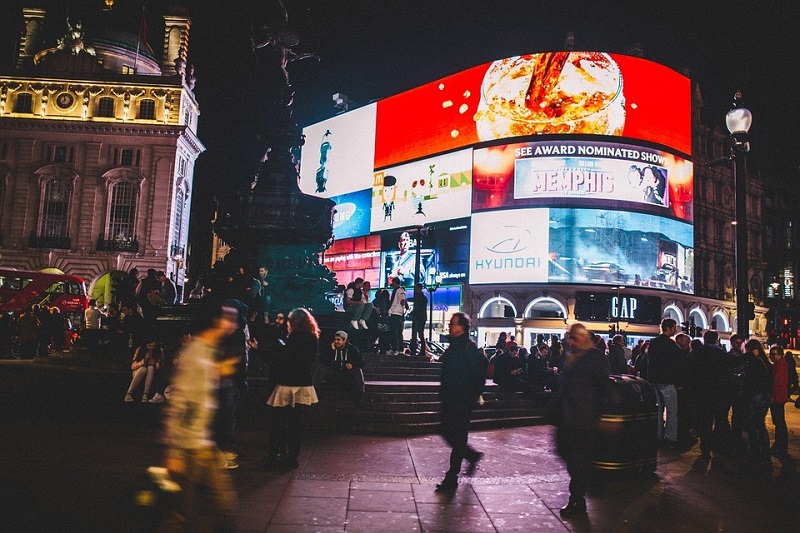 Image Source: Pixabay
Here are some top design tips for digital billboards.
Keep things simple
A billboard must be functional. You want your ad to be read. Make sure it's eligible from a distance by keeping your design and wording simple.
Large text is attractive
Outdoor designs, just like what you see on digital billboards by Bishopp, must be clear and easy to read. You should be able to read a digital ad from 500 feet away. So, stick to just one message.
Keep it short
Part of keeping things simple is keeping them short. Aim for ten or less words for the entire ad, including your tagline and logo.
Choosing colours
For digital displays, only use RGB colours. Think of it as a massive TV or computer monitor and keep that in mind during design.
Stay away from white
Stay away from white backgrounds. They wash out and compete with the rest of your ad.
Don't be afraid of bold and bright
Stick with completely saturated, web-safe colours. Complimentary colours like green and red are hard to read together. But, bold, contrasting combinations work extremely well for outdoor ads that should be read from a distance.
Use high contrast
Subtle just doesn't work at distance. Go for strong contrast in value and hues for a great OOH ad.
Be careful with the image
It's better to take a smaller object and blow it up rather than making a larger object small. Also, stay away from using complex scenes or landscapes. Ideally, opt for three visual elements or even less.
Test it out
Remember, a digital ad is in no way a print ad. In fact, average viewing time is just 5 seconds. So, show the design to someone for just 5 seconds and from a distance, and then ask them for feedback. Find out if they understood it and understood the call to action.
Take advantage of the flexibility of digital advertising
Digital advertising carries no installation schedule and no production charge. So, go ahead and change your message as often as you like. In fact, design a strategy that will keep your audience wanting more.
The Opportunities Are Endless
People are inundated with ads all day long. One great way to reach your audience is with timely advertisements. So, change your digital creative up to reflect current ad messages.
For instance, you can use countdowns to generate excitement and hype with your audience. You can use countdowns to inform people of upcoming events and remind them to plan for it. A digital billboard can count down in days, hours and even minutes – or all of them!
What's more, you can program the add to pull content from social media, show score updates for events, report the traffic and weather and so much more.
With the right digital billboard design, you can ensure your ad is a huge success.