Oftentimes a new client will ask me if they need Twitter. I do not always say yes. I ask them several questions: 
Do you have a blog?

 

Or do you have a lot of content to share?

 

Then do you have time to manage Tweeting?   

 

Are you able to pay someone to help you manage Twitter?

 
If you can answer yes to the above questions, then I highly recommend getting on the Twitter bandwagon. 
Why Twitter?
Twitter is the easiest and best place to meet other like-minded people online. You do not need to know them prior like on Facebook or LinkedIn.  
There are over 330 million monthly active users today on Twitter with 64% of them age 35-65. Males dominate on Twitter over females 66% of users are male.  
But there are over 500 million tweets being sent out per day.  
Now the big STAT for YOU! 40% of Twitter users carried out a purchase after seeing in on Twitter! That's 40%! So, if you are selling anything, Twitter is a great place to get started. But you do not want to start selling out of the gate on Twitter – NO!  
You want to start conversations with others and learn from them before you begin trying to sell anything there.   
You will need patience as selling your products or services will not happen overnight. It does take time to grow your Twitter account. That time may even be a year or longer. So, patience is a must on Twitter!   People have to trust you before they will buy from you, remember that!  
Customer Service Happens on Twitter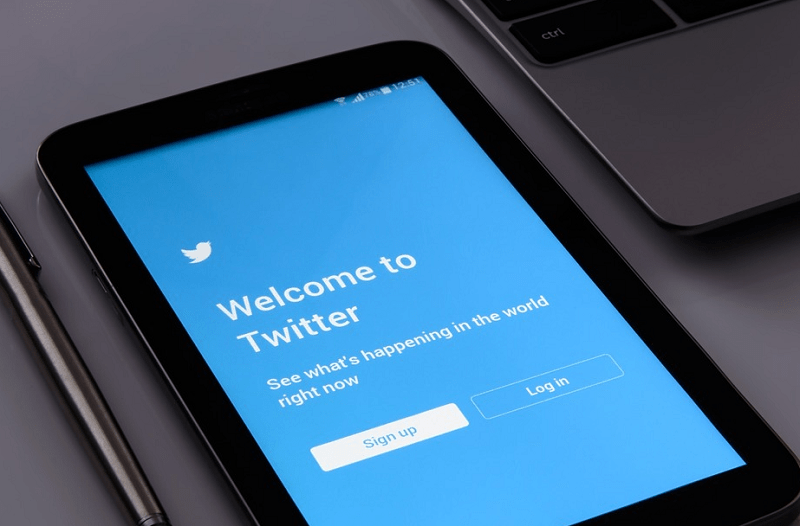 Twitter is the best place for customer service. If you cannot reach someone by phone you will be able to reach them by a tweet much faster. Then they use the direct message feature to work it out with you.  
Oftentimes, you will be able to collect emails with this method which in turn you can them do email marketing. Twitter can help you grow that list!   
Twitter is Valuable for Your Website SEO and More
Twitter is also Google friendly and offers an SEO value to your main website. Be sure to sign up with your company name and have a separate account for others in your company. Each profile could have a different link back to your website.  
Add share buttons on your site and places where people can easily tweet out your products or services and blog posts for others to see. 
What to Tweet for Your Business?
Become a though leader in your niche, tweet out news in your industry and other related content. Shares others content. Be friendly with others and follow back many people. You should only share your own content 20% of the time. The rest can be others content, quotes, fun anecdotes, etc.  
Be sure to tweet daily at least Monday thru Friday and several times per day. As you grow your account you can tweet up to 50 or more times per day with the help of social media management tools.  
There is no way you could keep up that pace without some tools or help from other people! And do not tweet them all at the same time. Space out your tweets or others will begin to unfollow you. As you grow your Twitter account and you up your tweet count you will notice if begin to get more unfollowers. Then you know, you have tweeted too much! 
But with the number of users and tweets begin sent per day, only tweeting a few times a day will not cut it on that social media network.  You have to be in front of others in the Tweet stream to be seen and heard.  
Conclusion
Hence, if you can answer yes to the above questions in this post, I would surely get started with Twitter for your business today!  
++Stats from Oberlo.com  
About the Author:
Lisa Sicard has been running Inspire To Thrive for over 9 years. She helps companies manage their social media as well as providing training and consultations. She has over 25 years of digital marketing experience.