The world market for wearable devices – commonly referred to as "wearables" –  is warming up the engines,  going from the first hour users arriving to the wider public.
Market analyst firm IDC predicts, in this regard, that the wearables will go to take a major step forward in 2014 with a volume of deliveries of over 19 million units, tripling those of last year.
By 2018 the market will reach 111.9 million units with a CAGR ( Compound Annual Growth Rate ) of 78.4 %. 
It will be the category that IDC calls the "complex accessories" ( devices like Nike + FuelBand , FitBit and Jawbone Up) to dominate the market for wearable by 2018, with users who continue to appreciate their simplicity and their price.
These devices are designed to operate in a manner partially independent from other devices and to be fully exploited when connected to devices with computational capabilities and connectivity, such as smartphones, tablets and PCs.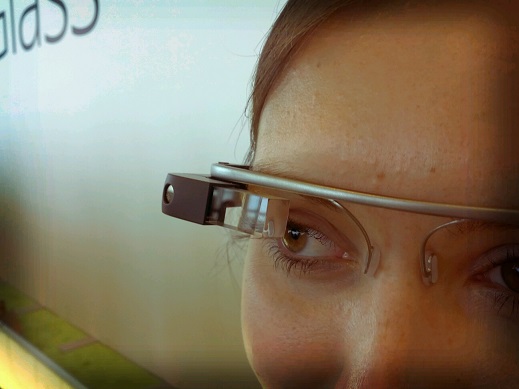 Photo credit @http://upload.wikimedia.org/wikipedia/commons/7/76/Google_Glass_detail.jpg
Ramon Llamas, research manager of Mobile Phones , said:
The complex accessories have been successful in attracting the necessary interest and attention to the market for wearables, which has had some difficulty in gaining tow. Growing unrest led multiple vendors to announce its intention to enter this market. Of greater importance is the fact that end users have embraced the simplicity of these devices in terms of design and functionality, making their value easy to understand and use.
Another segment of the market, that to which IDC refers to the terms "smart accessory " ( Pebble Smartwatch , Samsung Galaxy Gear, Sony Smartwatch for example), will get a tow in the five years under consideration and will overtake shipments of accessories complexes by 2018.
Similar to the compex accessories, with their dependence on the connection to other devices, smart accessories will allow users to add third-party applications that enhance the features and functionality by offering an experience of use of greater thickness.
Although these devices are not yet ready for the real mass market, the market for smart accessories will continue to mature with users better understanding and accepting the value proposition and with vendors who will go to hone their offerings.
The third segment is that of "smart wereables " as the Google Glass, which operate autonomously and independently from other devices with the exception of being able to access to the internet.
The success of the smart wereable will be linked to the ability of the vendor to convince users to switch to a new user experience, while offering a large collection of third-party applications.
Finally, the wearable devices as a whole thing will come to lick even the enterprise world : IDC notes that it is not a matter of "if" but " when".