Glasses have made a comeback. In years gone by most of us hated wearing our glasses. We were teased in the playground, they weighed heavy on our faces, our eyes flashed in every photograph and wearing glasses seemed to make us a target for bullies and cruel names. 
Yet, here we are in 2020 and more people than ever are wearing frames of every shape, colour and style you can think of – check out EyeBuyDirect for the latest trends and deals. Even those who don't necessarily have a prescription are picking up a pair of frames for the ultimate accessory. And somewhere you may find more glasses than ever before, is in the office.  
If you usually wear contact lenses, then you may be wondering what you could achieve from switching to your frames. Believe it or not, this subtle change can make a huge impact on your presence in the workplace, your confidence and your professionalism. Want to know more? Read on for some awesome reasons to start wearing your glasses to work. 
Your eyes will be much more comfortable
Our eye health isn't something we really think about until there's a problem. However, regular contact lens use can often leave wearers with dry, itchy eyes and the increased risk of infection. Contact lenses increase the risk of hypoxia, a condition which affects the cornea. When you make the switch to glasses, your eyes can breathe better and you're less likely to suffer from dry, uncomfortable eyes. Something you can't put a price on when you're staring at a screen all day.  
You're instantly approachable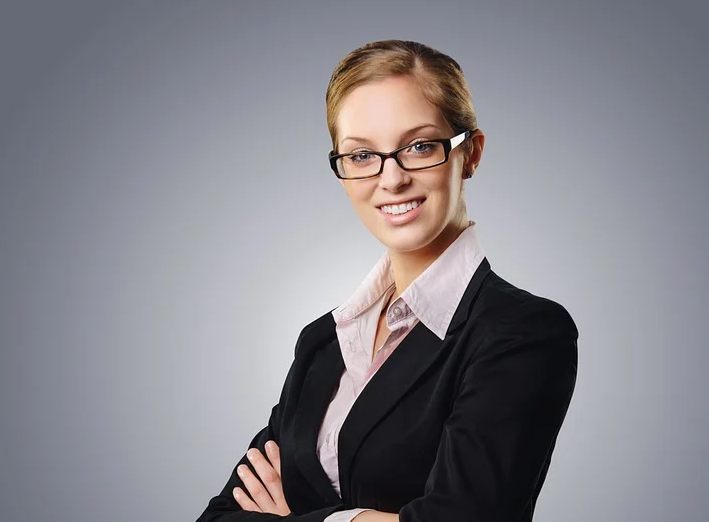 Studies have shown that people who wear glasses are perceived to be kinder, more approachable and intelligent. You may find that more people strike up conversations with you more, or you may be asked your opinion on things in the workplace. Glasses give the wearers a much more trustworthy appearance, which could lead to more responsibilities. Try them and see what happens. It's fascinating, to say the least!  
You'll be less tired after a long day
Staring at screens all day isn't good for our eyes. Exposure to blue light, in particular, can be especially damaging to our vision, resulting in sleep issues and increasing the risk of macular degeneration. When you wear contact lenses or go without your glasses your eyes have little protection from this potentially harmful exposure. When you wear glasses with built-in blue filter technology, your eyes are better protected, and you won't feel as drained and tired at the end of the day. 
And finally, you look like you!
It's not always easy to stand out in an office. Especially when everyone looks the same in their matching workwear and sensible shoes. Wearing glasses in a certain shape, colour and style that is unique to you and your look will make you feel good. And help you retain your identity when you need it the most. Wearing a stunning pair of glasses can help you become instantly more memorable, something which is hugely beneficial for those looking to make an impact and progress in their career.