There are possibly a thousand and one reasons why people love having a body of water close to them. Top of this is however the desire to have fun. Moving slowly or swiftly in water has a fun-filling effect. This explains why the poolside is a great venue for various kinds of parties. 
Also, swimming is therapeutic. For more on the benefits of swimming, you can visit: https://www.healthline.com/health/benefits-of-swimming. 
That said, to ensure that you and others have a nice time, swimming has to happen in the right space. For one, the pool must be well constructed and appealing enough to make you delighted enough to want to swim in it. 
There is also the subject of safety to consider. You do not want to hang out somewhere dangerous, with the possibility of harming yourself. As a result, you should go swim somewhere with good lighting, a place that is well built with good quality materials and offers exciting and protective features. 
To actualize this within your space, you need to engage the services of a suitable construction company. One that understands how best to make swimming a safe, healthy, and fun-filled experience. 
This therefore begs the question; how do you know the right construction company? In this article, we will address key issues concerning hiring a pool building service. 
So, if you are looking forward to having a swimming area within your space, you should keep reading as we discuss what you should know before making a choice. 
What Should You Consider Before Hiring A Pool Construction Company?
You probably have fantastic ideas about your dream pool. However, you need to be as realistic as possible. Some factors will largely influence the kind that can be constructed within your indoor or outdoor space. Some of them are shared below.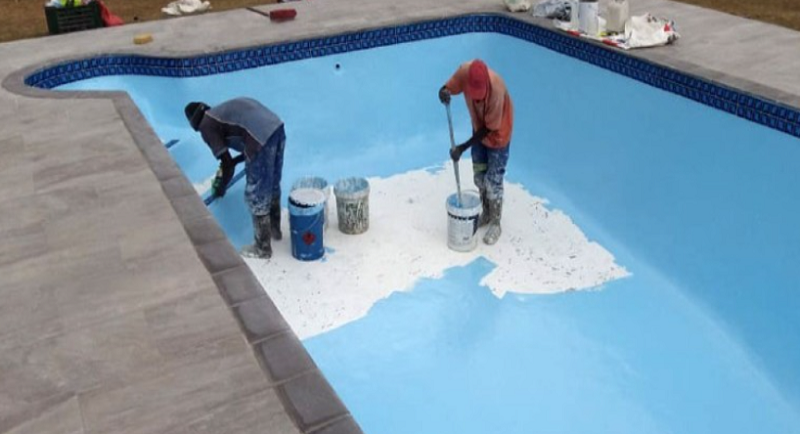 Available Space
Is yours a small-medium or large-area backyard? 
If you live in a small-spaced vicinity and desire an Olympic sized pool, this is not realistic. In coming up with the kind you want, you have to pay attention to what you have. The greatest determinant of the eventually constructed swimming area is the available space and natural landscape. 
Budget and Preference
Building an inground swimming area comes at a cost. It is not a stroll in the park and demands that you count the cost. 
Vinyl, Fiberglass, rooftop… whatever kind of pool you prefer, you should consider the cost before embarking on the project. 
How to Know a Good Pool Construction Company
Just like other construction and engineering fields, there are lots of companies that offer these services. This means that the industry is highly competitive with many options to consider. 
To ensure that you are engaging the service of a very good building company, here are some things to look out for. 
Experience and Excellent Delivery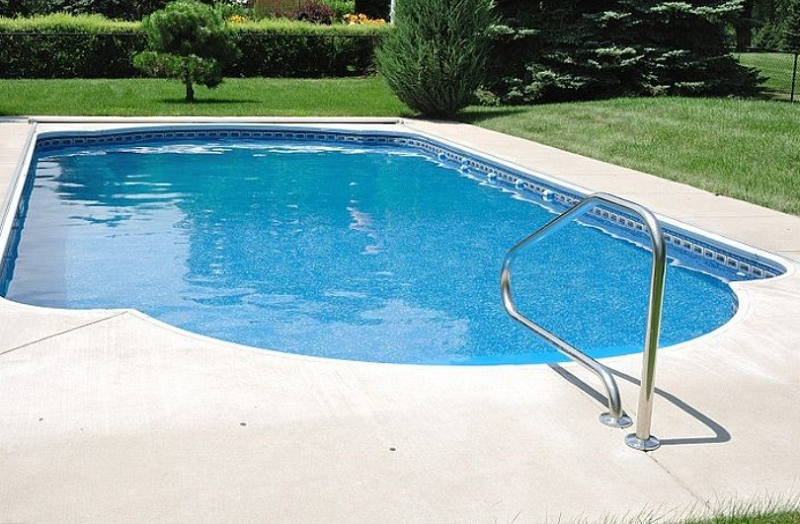 It is strongly recommended that you patronize a company with more than 5-year experience. This way, you can scan through their portfolio and determine if they are good at what they do. Ask for high profile jobs constructed and completed by them and then check to see if they win your heart. 
Official Recognition and Awards
Especially depending on the location, there are lots of official recognition and awards given to outstanding pool construction companies. You can use this as a yardstick for knowing how good the company is. 
For example, in Australia, one of the official recognition and award obtainable by these companies is the SPASA awards. Previous winners include Marvel Pools and a host of others. 
Versatility in Operation
It is best hire a construction company that offers other services. First, this saves you the stress of calling on a different team to continue the work. Secondly, the experience with other relevant jobs helps the company construct better swimming areas. 
For example, a company with experience in landscape design, water fountain construction, and other relevant jobs will do better than a company into the pool building alone. 
You should therefore go for a company that offers services such as landscape design, building, water fountain construction, fencing, sales of equipment, maintenance, installation of lighting, design, and construction of other water features. 
The more versatile a pool building service is, the better their final work will be. 
Good Reviews
Do people attest to the fact that they are good? 
If people who have nothing to gain or lose say they are good, then it is highly likely they are good. So, you should check out for credible reviews about the company. For more tips on how to know a good pool building company, you can check here. 
Conclusion
Having a pool constructed within your outdoor or indoor space is serious business. As a result, you should treat hiring the right company seriously. 
In this article, we have shared valuable tips to help you find the right construction company for this purpose. It's now up to you to make use of these tips to your benefit.