The business economy of Austin, Texas, is composed of many early-stage tech companies, a large majority of which were founded no more than five years ago. These newly sprouted tech workplaces have created a 36.4 percent increase in STEM jobs in the city, according to Built in Austin.
There are over 86,000 people in Austin who are employed with a tech company, and Austin was recently ranked the No. 1 city for the creation of the most tech jobs, according to Forbes. But what makes the Silicon Hills so successful and where does the city's appeal come from?
Here are some of the reasons why STEM professionals and tech companies flock to Austin:
Emerging Market
There are many opportunities for newcomers in this tech market. Startup companies are exponentially growing, and established corporations are large contributors toward the tech community's growth. There have been rumors about Google and Amazon expanding into Austin and creating a significant amount of engineering jobs. Other large companies like IBM, Intel, National Instruments, Indeed and AMD have offices in Austin and boost growth in Austin's tech market.
Samsung established the Advanced Log Lab in Austin to focus on creating low-power mobile products like the Samsung Galaxy S7 Edge. Austin also has hundreds of smaller tech companies and startups. The emerging market provides many job opportunities for industry newcomers and helps new talent find work in their area of expertise. The diverse base of industries in the city sets the community up for veritable success and propels exponential growth.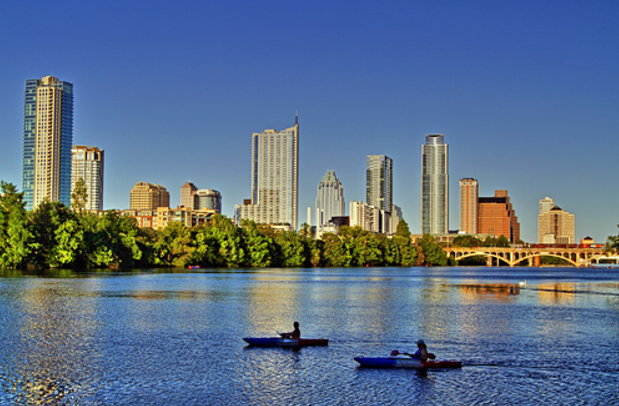 Community and City Culture
The startup community of the Silicon Hills is likened with the early days of San Francisco's Silicon Valley. The vibrant tech community in Austin is supportive of each other and has a friendly culture. The small scale of this community, in comparison with Silicon Valley, creates a more tight-knit group of companies that are eager for collaboration and fresh ideas.
The Austin Chamber of Commerce supports tech startups and recognizes that their success will improve the city. It hosts support events that connect new tech companies with viable investors. Even unrelated community events are helpful for startups. For example, SXSW gives tech companies the opportunity to employ new marketing techniques that gain the attention of large and diverse audiences.
Affordable Living
Silicon Valley and the Bay Area have astronomical living costs. Those who work for a tech startup pay 271 percent more for their overall cost of living than the national average, according to Sperling's Best Places. Austin, on the other hand, is within 7 percent of the national average. There is no state tax in Austin and the cost of housing is affordable. According to Apartment List, a one bedroom median price in San Francisco is $3,580, and in Austin a one bedroom has a median price of $1,010.
While Silicon Valley has become large and expensive, Austin has made itself a prime destination for tech companies or job seekers. Only time will tell what the next location will be.